Nike turns old church in Chicago into basketball facility (PHOTOS)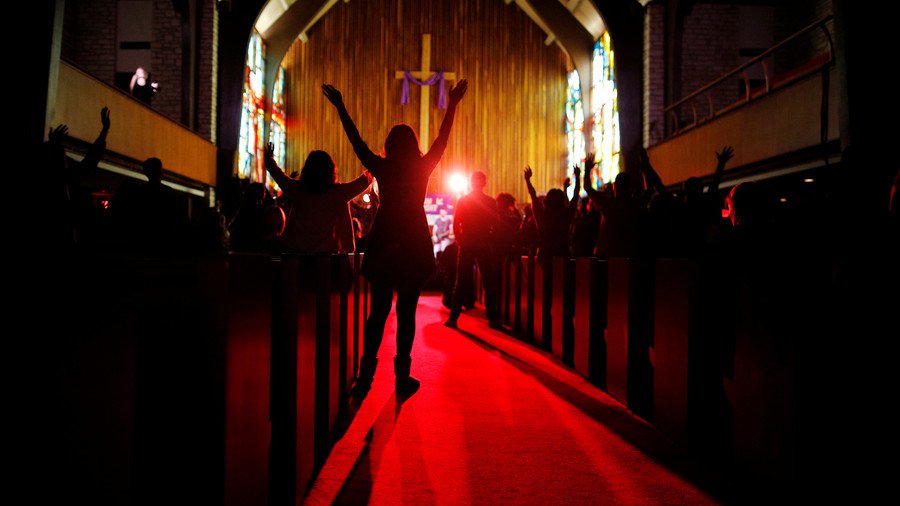 Sports giant Nike has converted an old church in Chicago's West Side into a basketball facility, allowing local high-school teams to train there.
The Church of the Epiphany was transformed into a modern sports facility containing a basketball court, sports gym and locker rooms.
READ MORE: Trump mocks LeBron James in Twitter rant over CNN interview
Built in 1885, the church was one of Chicago's earlier examples of Romanesque architecture, a popular style in medieval Europe characterized by semi-circular arches.
The 19th-century church, where the funeral of Chicago Mayor Carter Harrison Sr was held in 1893, was closed in 2011 due to lack of parishioners.
Nike bought the 132-year-old building earlier this year, and decided to convert it into a sports facility that will be open through the end of August for local high-school basketball teams.
The stained-glass windows were made in the form of a basketball, while the locker-rooms design is reminiscent of confessionals.
On Monday, Chicago Bulls great Scottie Pippen visited the newly opened basketball center, where he worked out together with young athletes while also talking to them about fulfilling their sports goals.
You can share this story on social media: