Shaq meets shark: Predator breaks into cage with NBA legend (VIDEO)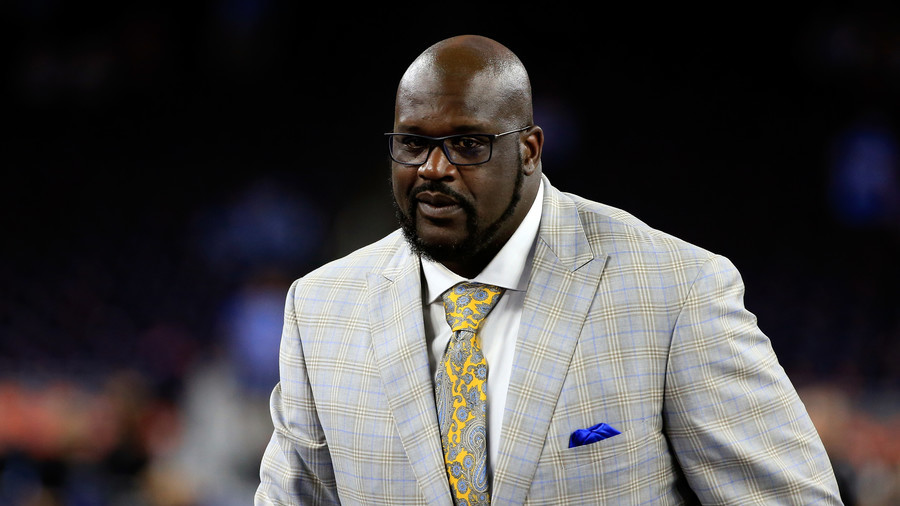 Basketball icon Shaquille O'Neal was trapped under water after a shark squeezed through metal bars of his cage during filming for a Discovery Channel show.
The former Los Angeles Lakers star was taking part part in a documentary special "Shaq does Shark week" which features the four-time NBA champion swimming alongside with the dangerous creatures in the Bahamas.
READ MORE: Pro gamer splits with 'World's Sexiest Weathergirl' to fully focus on Call Of Duty
A clip of the aquatic encounter was tweeted by show's makers.
"Give me my goggles. I'm going in," Shaq says before entering the cage. "I ain't afraid of no shark."
As Shaq dives into the water, dozens of sharks surround his cage and one manages to break in - getting dangerously close to the former player.
READ MORE: Shaquille O'Neal can't take the heat after eating world's hottest tortilla chip (VIDEO)
"There's a shark getting in the cage! There's a shark in the cage! We've got to get him out," a crew member shouts, signaling to his teammates to lift the cage.
'I survived a shark attack, you b**ches!' O'Neal exclaims after being pulled out.
After spending several minutes on board to recuperate, O'Neal returns back to the cage to make another dive.
You can share this story on social media: