Australian & Philippine basketball players banned for 'biggest on-court brawl in a decade' (VIDEO)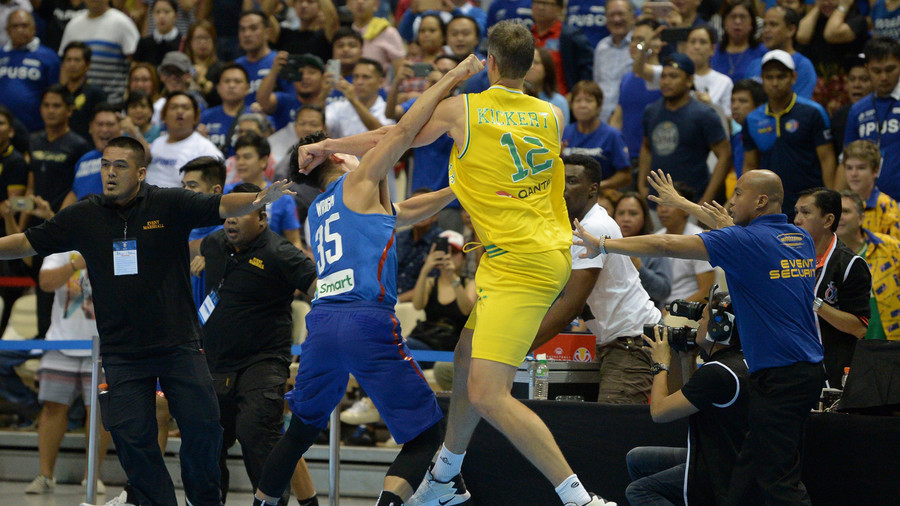 The International Basketball Federation (FIBA) has banned 13 Australian and Phillipine players for a total of 44 games for their role in a mass brawl during a World Cup qualifying game earlier in July.
FIBA suspended 10 Phillipine players for 35 games in all, while three Australian players have been banned for nine games in total for their part in what was dubbed by some as "the biggest on-court brawl of the decade."
READ MORE: 'Biggest on-court fight in a decade' breaks out at Australia-Philippines basketball game (VIDEO)
The federations of both countries have been slapped with fines, with the Philippines being ordered to pay 250,000 Swiss francs (US$249,500) and the Australian federation being fined 100,000 Swiss francs US$99,800).
The suspensions will cover future 2019 World Cup qualifying games, and will not apply to domestic leagues.
In addition to the 13 players sanctioned, Philippines' assistant coach Joseph Uichico received a three-game game for unsportsmanlike behaviour, while head coach Vincent 'Chot' Reyes was suspended for one game and fined 10,000 Swiss francs.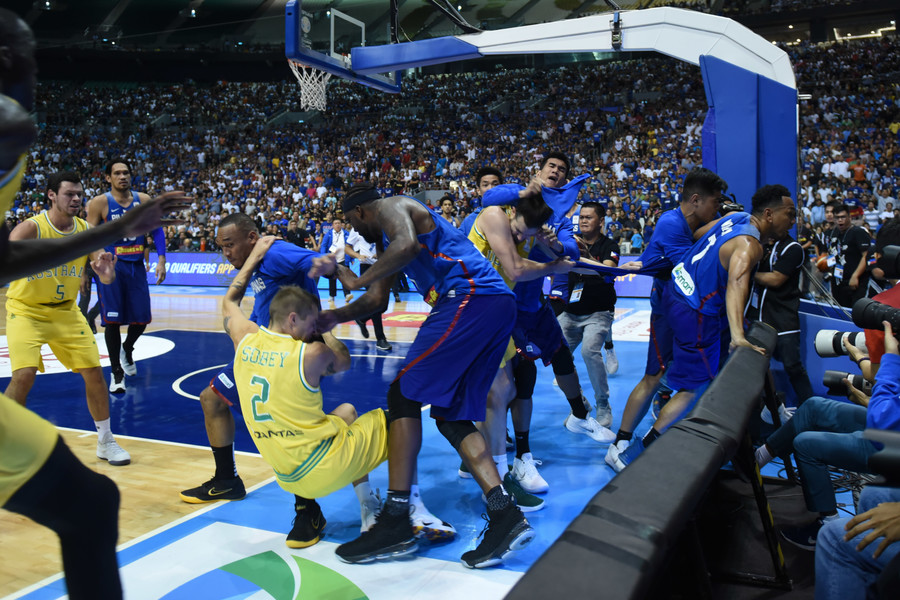 The Philippines will also be forced to play their next home game behind closed doors, and have been placed under a three-year probation period.
Even match officials have not escaped sanction, with the referees from the game being removed from the FIBA Elite Program and being deemed ineligible for any FIBA competition for one year.
READ MORE: Basketbrawl: Referees and players in massive on-court bust up
The brawl erupted in the third quarter when the teams met on July 2 at the Philippine Arena in Manila.
With the Australian Boomers well in front on 79-48, Chris Goulding was fouled, which led to teammate Daniel Kickert lashing out at Philippine player Roger Pogoy, which then sparked the mass altercation.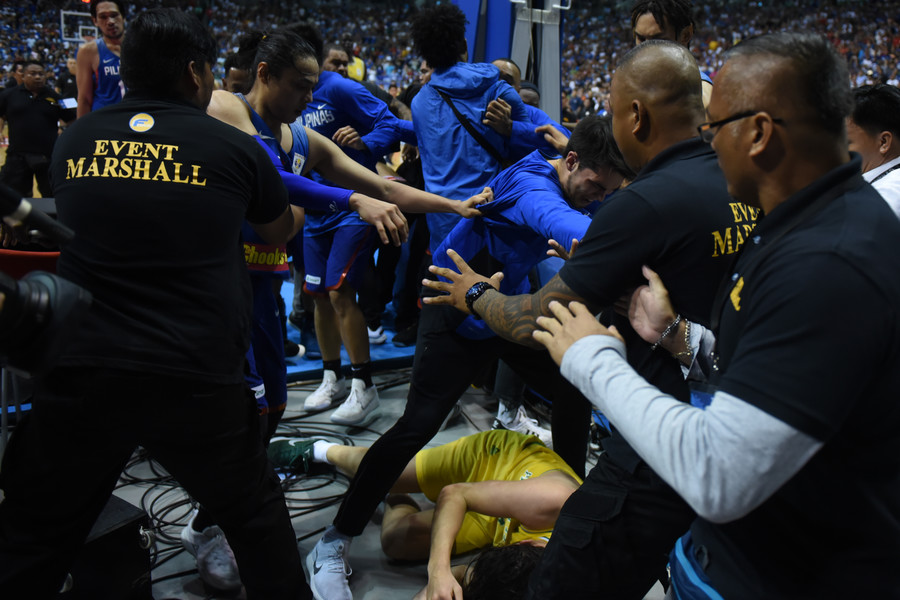 Thirteen players were ejected, and the game was later abandoned as the Philippines had just one player remaining on court.
In announcing the sanctions, a FIBA statement read: "FIBA wishes to emphasize that it condemns any form of violence, both on and off the court.
"Respect, sportsmanship and professionalism are expected from players, coaches, officials and all other stakeholders at every game. Moreover, host countries must ensure the highest standards of organizational conditions are in place to guarantee the safety and well-being of players and other participants at all times."
You can share this story on social media: