Alex Volkov set to fight at UFC event headed by Khabib v Conor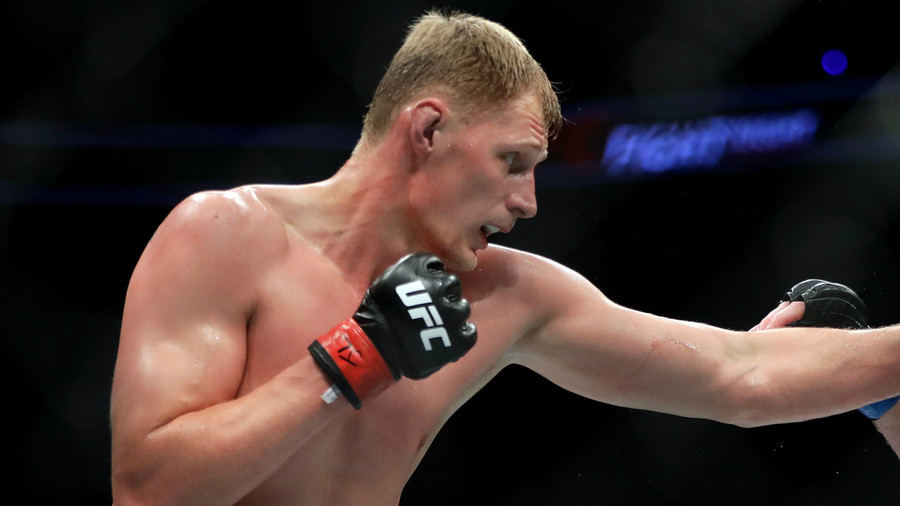 Russian heavyweight Alexander Volkov is in line to face American Derrick Lewis at UFC 229 in Las Vegas, Nevada, which will be headed by the Khabib Nurmagomedov versus Conor McGregor fight.
Volkov, 29, who is on a four-fight winning streak inside the UFC octagon, with the most recent victory over Fabricio Werdum, is said to be in the process of finalizing of his bout with Lewis, promotion head Dana White told ESPN.
The 6ft 7in Russian has already called out Lewis for a fight via Twitter at the end of July, offering to square off in Moscow at the UFC's first ever event on Russian soil.
WATCH MORE: Crazy 30-second MMA fight ends with ridiculous knockout (VIDEO)
"It seems like the only way for me to get a fight in #UFCMoscow is to call here to fight @Thebeast_ufc. Derrick, what do you say?" wrote Volkov back then.
However, Lewis wasn't too keen about traveling to Russia, replying: "Black man in Moscow?!?! F**k that. Come to the USA."
Lewis, a veteran of 14 UFC fights, most recently beat another heavyweight stand-out, Francis Ngannou, via unanimous decision.
Black man in Moscow?!?! Fuck that. come to the USA

— Derrick Lewis (@Thebeast_ufc) July 25, 2018
However, both fighters were criticized for a lack of activity in the bout.
UFC 229 is set to take place at T-Mobile Arena in Las Vegas, Nevada, on October 6.