Crazy 30-second MMA fight ends with ridiculous knockout (VIDEO)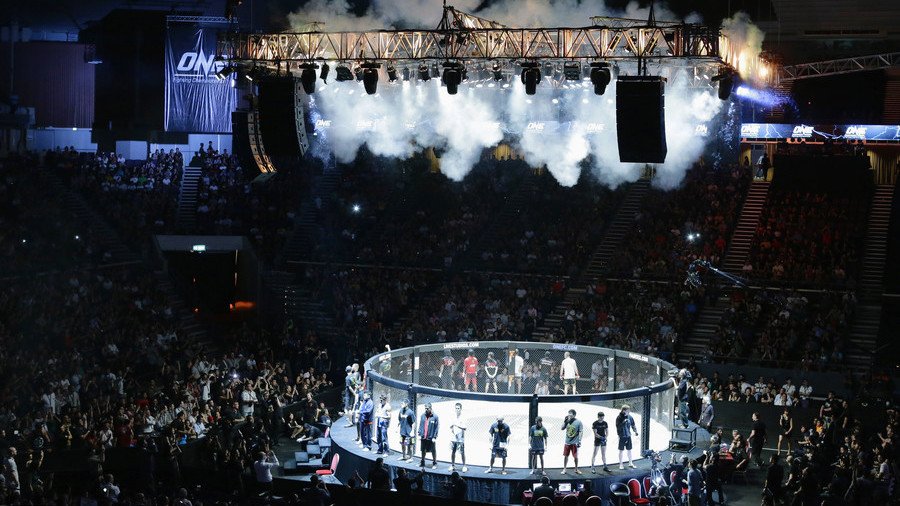 All notions of technique were quickly forgotten when Mumia Abu Dey Ali and Mitch Aguiar met at Legacy Fighting Alliance 46 on Friday, as the two fighters engaged in a wild brawl which was as entertaining as it was brief.
Ali and Aguiar, both in the formative years of their fighter careers, were intent on not taking a backward step in the bout, which you can see below, at the LFA46 event at the Joint Base Langley-Eustis in Newport News in Virginia, United States.
Both fighters hit the canvas during the opening half-minute salvo, with Ali ultimately being declared the winner by referee stoppage.
READ MORE: 'I'm a huge fan of big cats': UFC star Jon Jones wrestles with baby tiger (VIDEO)
Meanwhile, the same event also featured another unconventional finish as Ahmet Kayretli earned a TKO victory against Shaun Spath with a stomp to the midsection of his grounded opponent, after which Spath could be heard groaning in pain as the referee stopped the fight.
The decision was a controversial one, however. The Unifed Rules of MMA dictate that "any kick to a grounded opponent with a bended leg" are entirely outlawed, so it remains to be seen if this will ultimately be declared a no-contest by the state athletic commission.
You can share this story on social media: