'An attempt against the nation': Diego Maradona slams attack on Venezuelan President Maduro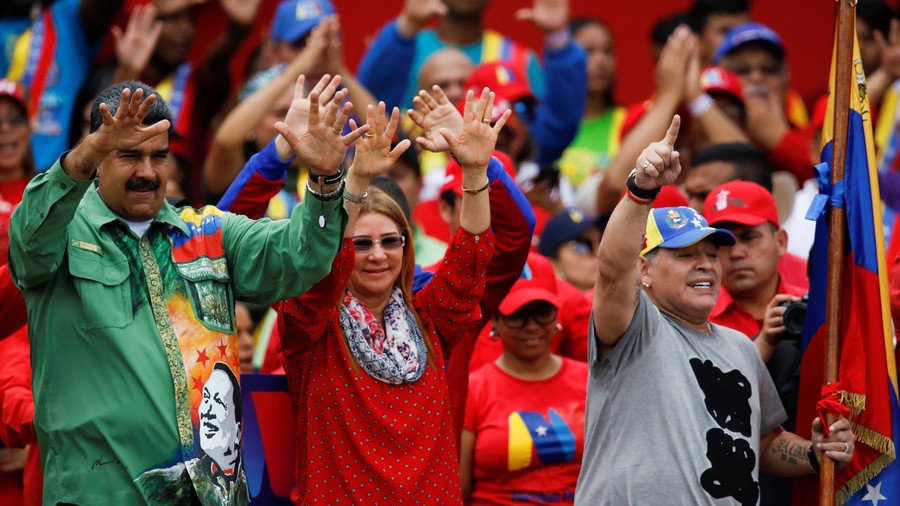 Argentine football legend Diego Maradona has offered support for Venezuelan President Nicolas Maduro after the leader was targeted by an alleged assassination attempt involving exploding drones on Saturday.
Maradona, who has gone on record with his support of Maduro's leadership of Venezuela in recent months, once again backed the president after an explosion in Caracas close to an event where the president was giving a speech.
READ MORE: 'It was assassination attempt': Venezuelan President Maduro targeted with explosive drones (VIDEO)
Maduro has accused "ultra right-wing" opponents, who he claims are in alliance with the Colombian government, of being behind the incident.
Argentinian football great Maradona, 57, offered his support in a post on Instagram, writing:"An [assassination] attempt against Nicolas Maduro is an attempt against the nation. Venezuela doesn't give up. Strength, dear friend!"
According to some reports, a group called the 'Flannel Soldiers' claimed responsibility for the blast, which was said to have been caused by drones filled with C-4 explosives.
However, some accounts have stated that the explosion was caused by a gas tank combusting in a nearby residential complex.
READ MORE: In post-attack speech, Venezuela's Maduro blames 'ultra-right' & Colombia
Maradona proclaimed his support for Maduro a year ago, saying that he would fight for a "free Venezuela" and referred to himself as a "soldier" for the president.
This came after a constitutional crisis in Venezuela, with Maduro's opponents alleging that the president was bypassing his constitutional and parliamentary requirements.
Earlier this year the former footballer was also seen supporting Maduro during his presidential election campaign.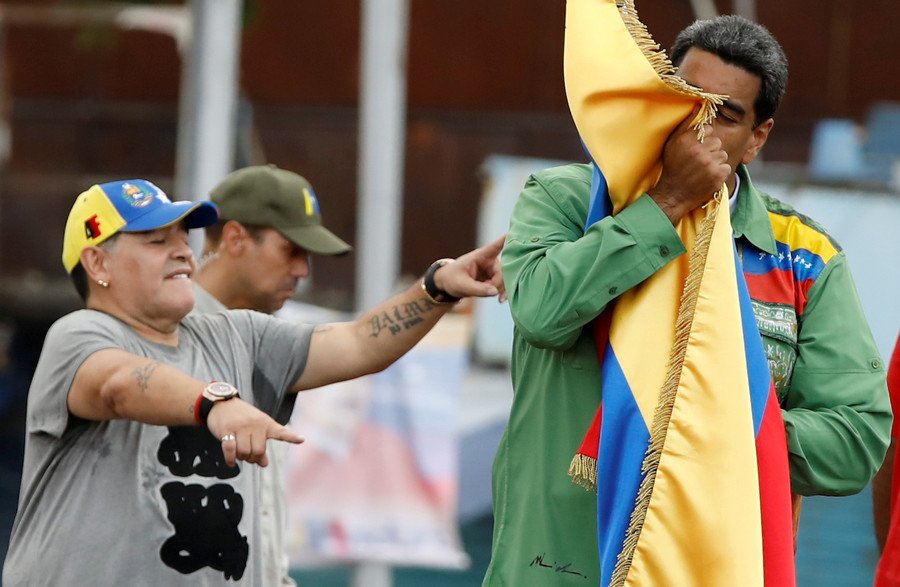 Former World Cup winner Maradona, who was appointed chairman of Belarusian football club Dinamo Brest this summer, recently attended the World Cup in Russia where his stadium antics frequently made the headlines.
You can share this story on social media: