'We've always tried to integrate players' – Germany's Neuer rejects racism claims amid Ozil row
Published time: 3 Aug, 2018 13:23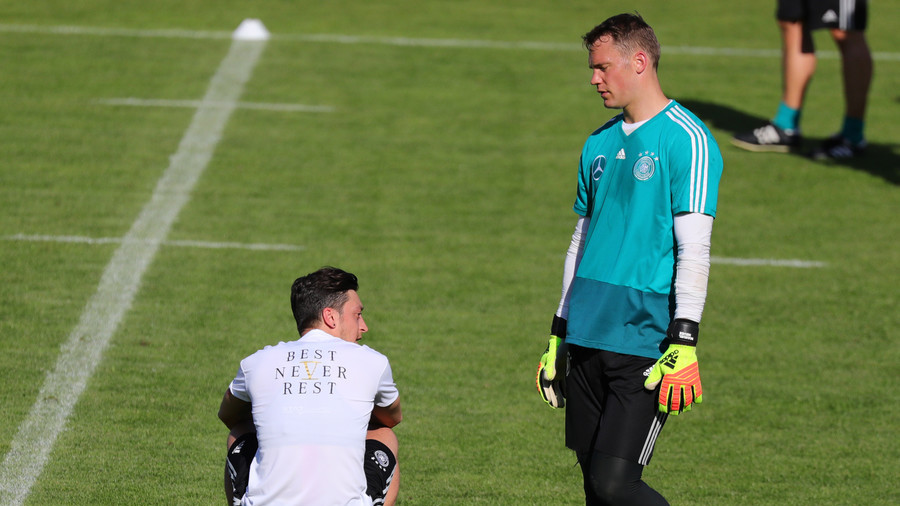 Bayern Munich goalkeeper Manuel Neuer has denied claims of racism in the German football hierarchy following Mesut Ozil's recent decision to walk away from international football.
However, Neuer did admit that the scandal has been "stressful for those who have read about it," according to AFP.
Ozil retired from international football last month amid a backlash about a photo he took in May with Turkish President Recep Tayyip Erdogan, which prompted questions as to Ozil's loyalty to Germany. The 92-times capped creative midfielder was born in Gelsenkirchen but is of Turkish descent.
The Arsenal player said in a three-part retirement statement that he felt he was being unfairly singled out for Germany's poor showing during this summer's World Cup in which the defending champions were eliminated at the group stage.
READ MORE: 'I am Ozil' - Fans protest in Germany to support Mesut Ozil amid racism claims
He also accused DFB president Reinhard Grindel of racism - although team captain Neuer has rejected any such claims within the German football fabric.
"We've always tried to integrate all the players and we've also done everything for our teammates to make them feel good going into games," Neuer said at Bayern Munich's pre-season training camp in Bavaria.
"There has been a lot of back and forth with much written and said about it. Of course, it was very stressful for those who read about it," he said.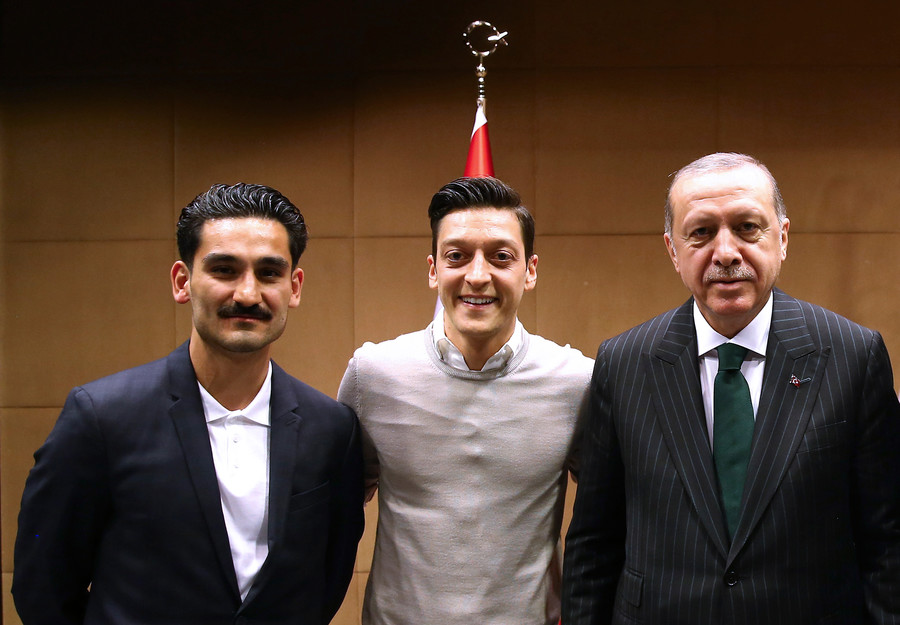 "It is the decision of each player. You have to look for the reasons for yourself and, in his case, he found them," Neuer added about Ozil's international retirement.
"Of course we accept this decision."
"It is the task of those in charge at the DFB to re-structure the team and to give it a new face," he continued. "We need to have new players, who are really proud to play for the national team and want to give everything to play for their country.
"I think that there is a lot going on within the national team and the DFB," he added.