Ice hockey star Panarin mocks anti-Russian sanctions in tractor video
Published time: 3 Aug, 2018 11:30
Edited time: 3 Aug, 2018 14:57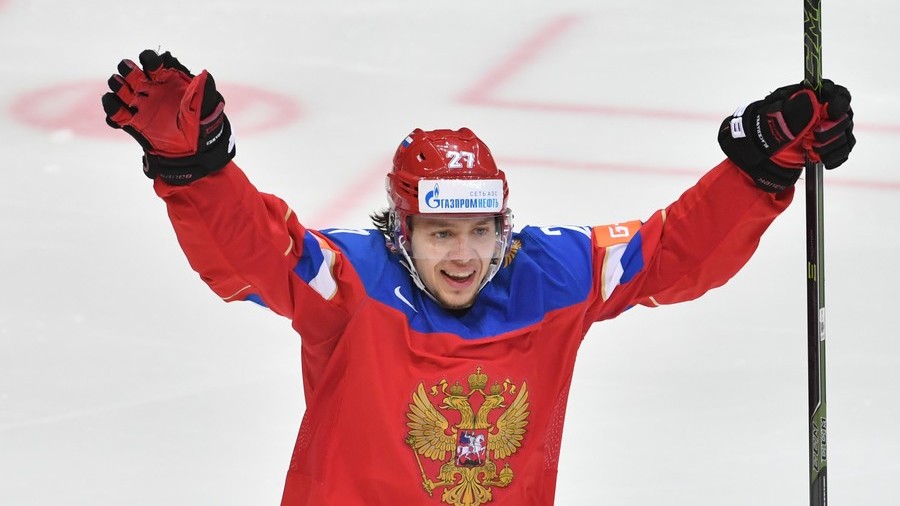 Russian ice hockey star Artemi Panarin is clearly enjoying his summer break before the new NHL season starts in October, being filmed driving a tractor around his home town and even taking time to joke about sanctions.
The Columbus Blue Jackets winger, 26, was videoed driving a tractor around a field in the town of Korkino in Russia's Chelyabinsk region near the Ural Mountains, about 1,500km (930 miles) to the east of Moscow.
In the clip posted to his Instagram account, Panarin is seen adeptly moving the tractor around when he is jokingly asked about the effects of anti-Russian sanctions on life at the farm.
"We're living like we lived before," Panarin replies. "We've got chickens, we've got cows, I have a tractor. The chickens give us eggs, the cows give us milk. We've got meat if we need it," Panarin jests.
"So we're managing, everything's OK. We have our own production. There's demand, people are coming [to buy our products]."
His phone is then heard ringing, which prompts the player to joke: "My phone's going now – I have two! They're ordering meat."
Panarin was dressed in the blue and white vest typical of the Russian Airborne Troops (VDV), who celebrated their national day on August 2.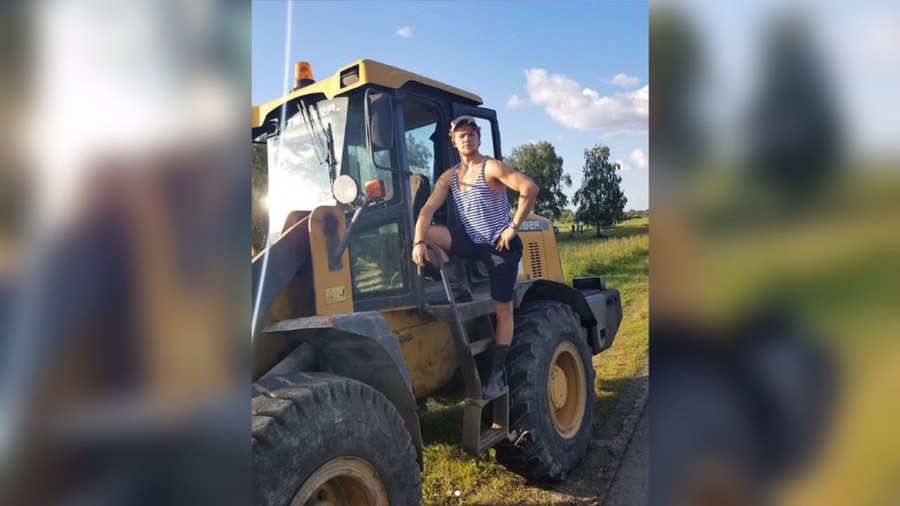 The winger moved to the US in 2016 to join the Chicago Blackhawks, and transferred to the Blue Jackets last year.
The US and EU imposed sanctions against Moscow in 2014 after accusing Russia of supporting a military uprising in eastern Ukraine.
Moscow rejects the accusations and responded with counter-sanctions, banning imports of certain agricultural products, raw materials and foodstuffs from countries that target Russia with sanctions.
READ MORE: Russian farmers feeding half the world thanks to biggest grain harvest ever
Many say the result has provided a boost to domestic production in Russia, and the country has become world's largest grain exporter.