Russian farmers feeding half the world thanks to biggest grain harvest ever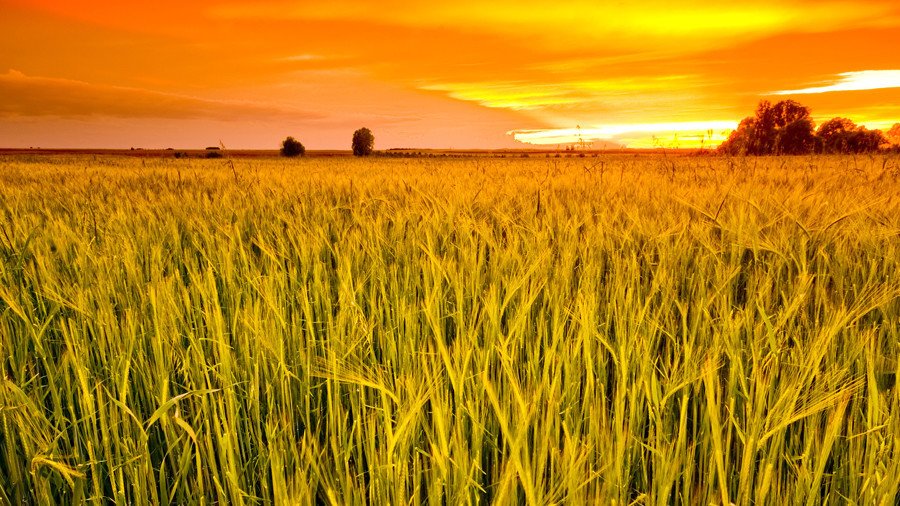 This season's grain production in Russia has beaten last year's bumper crop and the record harvest set by the USSR in 1978, according to new data revealed by the statistics agency Rosstat.
Russia has harvested around 135.393 million tons of grain, including 85.9 million tons of wheat, during the current growing season. This is a million tons more than the previous record. Russia's agriculture ministry revised its projections for exports, with 50 million tons of grain now expected to be shipped abroad.
A bumper wheat harvest cropped by Russian farmers in the current agricultural season is projected to push the US from the position of the world's top grain exporter. The exportation of foodstuffs from Russia totaled $20.7 billion in 2017.
However, imports to Russia are still higher than exports abroad. President Vladimir Putin said during his speech to the Russian Federal Assembly that exports of food to international markets should exceed imports within as little as four years. The president urged an increase in exports of meat, and the degree of self-sufficiency in beef, dairy products and vegetables. Last year, exports of meat from Russia reached 237,000 tons, representing a 42 percent increase.
The country's agriculture ministry expects grain crops to rise to 150 million tons by 2025, with 60 million tons to be sold abroad.
Russian grain crops are currently exported to countries including Egypt, Turkey, Bangladesh, Saudi Arabia, Indonesia, Azerbaijan, and Nigeria. From July through to the end of February, Russia sold more than 33.5 million tons of grains to international markets, marking a 39.7 percent growth against the same period a year ago. Exports of wheat reportedly rose by 40 percent to 26.25 million tons with shipments of barley nearly doubling to 3.9 million tons.
For more stories on economy & finance visit RT's business section
You can share this story on social media: