Russia's agriculture sector booming despite or thanks to intl sanctions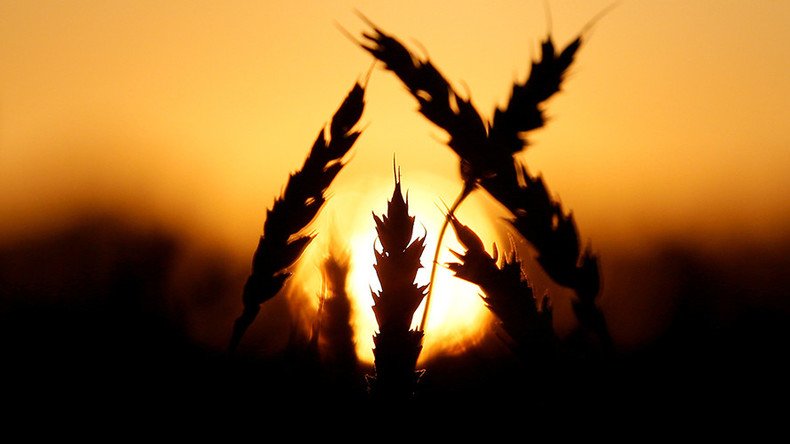 There's a world of opportunities for investors in Russia's agriculture commodities market with farming in the country flourishing under international sanctions.
Following the Western penalties imposed on Russian companies in 2014 and subsequent countersanctions introduced by Moscow in response, some local officials took the opportunity to boost the development of domestic production. Many Russian enterprises managed to encourage import substitution and made exports more competitive.
Despite doubts expressed by traders and economists, that optimism has turned out to be justified on at least one economic front - agriculture and related sectors.
Last year, Russia managed to gain the world's lead as an exporter of grain, after shipping 34 million tons out of its record crop of 119 million tons.
Apart from grain, Russian farmers have completely substituted imports of chicken and pork with domestic production. The country became a top producer of sugar beet with greenhouse vegetable output increasing 30 percent over the previous year.
Agricultural goods have become Russia's second biggest export after oil and gas.
Besides increased government subsidies to farmers, the sector has also benefited from Russia's geographical position with highly fertile "black earth" regions in central and southern Russia located close to export terminals on the Black Sea. The trade routes allow the country to supply significant North African and Middle Eastern wheat importers such as Turkey and Egypt.
Russian agriculture and associated industries have huge potential for further growth as increased earnings allow farmers to invest in technology and more fertilizers to boost productivity.
"Russia's agriculture boom shows that, despite sanctions and the poor state of east-west relations, there are pockets of value and opportunity to be found in the Russian market," reports the Financial Times.
You can share this story on social media: