Harry Kane engraved £5 note valued at £50,000 in circulation in UK
Published time: 2 Aug, 2018 15:42
Edited time: 2 Aug, 2018 15:49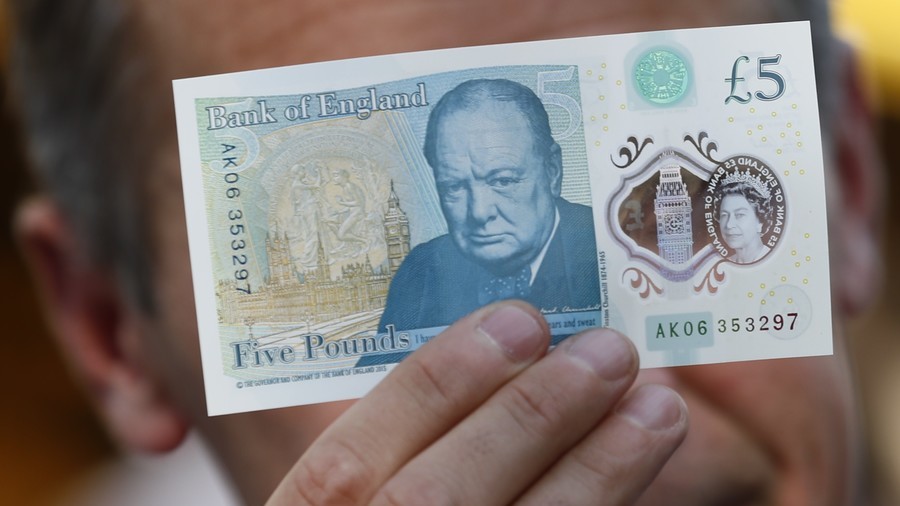 A £5 banknote has been valued at 10,000 times its original value after being engraved by a renowned artist with an image of England skipper Harry Kane and is understood to be in circulation in the Welsh town of Merthyr Tydfil.
Graham Short, one of the world's foremost micro-engravers, made six of the rare banknotes - one for each of the six strikes registered by Kane at this summer's World Cup in Russia - and he decided to introduce one of them into circulation in the town in which his father hailed from.
The note was spent in a local store but, according to Short, the owner of the business didn't recognize the note's added value and handed it over as change to a different customer shortly after.
Short has already 'spent' two of the notes in England's West Midlands and in the Scottish capital of Edinburgh, the latter in the coffee shop where J.K. Rowling first began writing her Harry Potter series of books.
READ MORE: Getting shirty - Adidas pull plug on Iran football team jersey deal, follow in Nike's footsteps
Short says that he plans to spend another Kane-engraved note in Northern Ireland. He has given one to the player, and another to his club Tottenham Hotspur.
"My art sells for a lot of money now and it's really out of reach for most people, but if they find this and sell it and make a lot of money I'll be really pleased with that," Short explained via The Independent.
"The Welsh note, I went to Merthyr Tydfil, the former mining town where my father was born. It's not a wealthy area and I'm hoping that this note could help to change the life of someone in that area who finds it."
Short previously sparked a hunt last year for another series of banknotes engraved with the image of English novelist Jane Austen.