10-year-old swimmer breaks Michael Phelps' butterfly record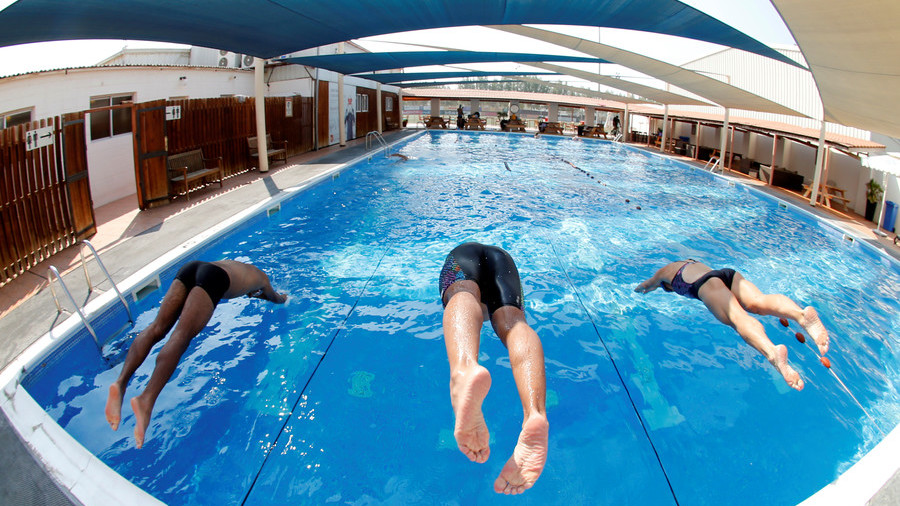 Californian athlete Clark Kent Apuada, 10, has established himself as a future swimming star after he broke the long-standing 100-meter butterfly record set by none other than multiple Olympic champion Michael Phelps in 1995.
Competing at the Far West International Championship in California, the youngster clocked a time of 1:09:38 seconds – improving Phelps' achievement at the same age by more than a second.
READ MORE: US swimmer Lochte banned for 14 months for doping violation
The record had remained unbroken for 23 years after being set by 23-time Olympic gold medalist Phelps back when he was 10.
Along with his record performance in the butterfly, the young swimmer also finished first in six other swimming events, completing his improbable run in California with seven gold medals.
"This kid is unlike any other young man that I've ever coached," coach Dia Riana was quoted as saying by CNN. "He's always stood out, he's just, he's kind of a savant of sorts."
"I love swimming because I have a lot of people supporting me and my coaches are always there for me and my parents are always there," said newly-crowned champion Clark Kent – who is unsurprisingly nicknamed "Superman."
READ MORE: Olympic swimmer files sexual abuse lawsuit, claims USA Swimming ignored matter
"Dream big and always focus on your dreams and have fun," he added.
You can share this story on social media: