US swimmer Lochte banned for 14 months for doping violation
Published time: 23 Jul, 2018 16:39
Edited time: 24 Jul, 2018 07:33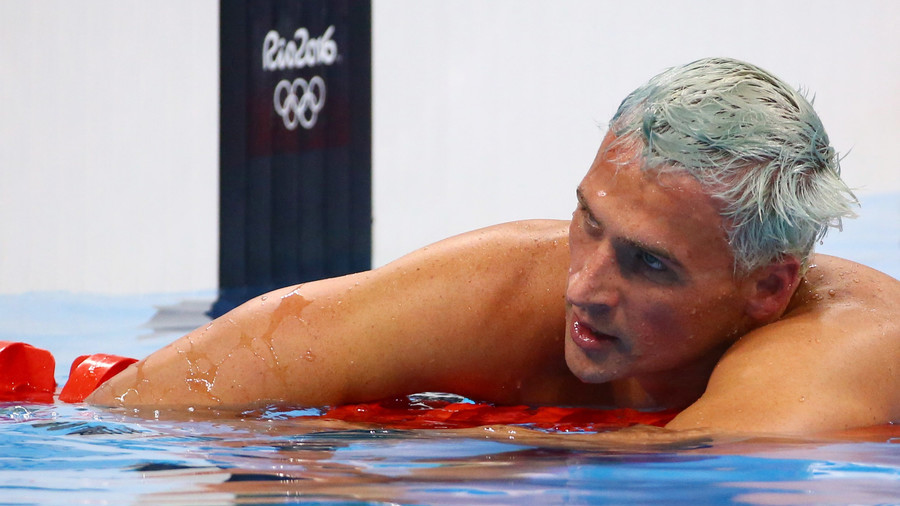 US swimmer Ryan Lochte has been banned for 14 months after posting an image of himself on social media receiving an intravenous infusion.
The US Anti-Doping Agency (USADA) announced the sanction against the 12-time Olympic medalist in a statement on Monday.
"On May 24, 2018, Lochte, 33, posted an image on social media depicting himself receiving an intravenous infusion," USADA said in a press release.
"A subsequent investigation by USADA, with which Lochte fully cooperated, revealed that Lochte received an intravenous infusion of permitted substances at an infusion clinic in a volume greater than 100 mL in a 12-hour period without a Therapeutic Use Exemption (TUE)."
"Intravenous infusion or injections in a volume greater than 100 mL within a 12-hour period are prohibited at all times – except for those legitimately received in the course of hospital treatment, surgical procedures, or clinical diagnostic investigations under the USADA Protocol for Olympic and Paralympic Movement Testing, the United States Olympic Committee National Anti-Doping Policies, and the Fédération Internationale de Natation Anti-Doping Rules, all of which have adopted the World Anti-Doping Code and the World Anti-Doping Agency Prohibited List," the statement added.
Lochte's ban was backdated to May 24, but means he will miss the national championships in California this week, as well as the Pan Pacific Championships in August and the 2019 World Championships in South Korea.
READ MORE: Disgraced US swimmer Ryan Lochte dismisses 'suicide' reports despite comments to contrary
The swimmer has six Olympic gold medals to his name – won between 2004 and 2016 – although became embroiled in scandal at the last Games in Brazil, where he was accused of lying after claiming to have been the victim of a robbery at a petrol store.