Swiss sprinter banned from European Championships over 'racist' Facebook posts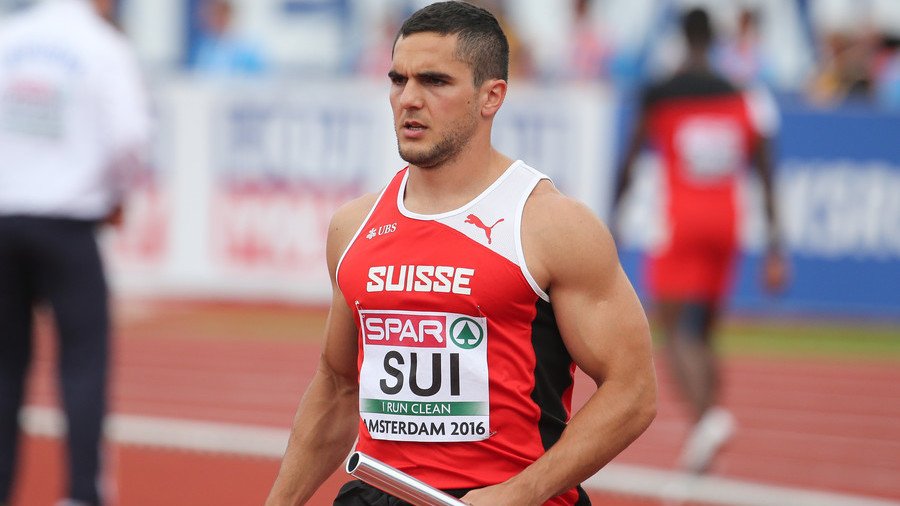 Swiss 100 meter sprinter Pascal Mancini has been banned from the 2018 European Athletics Championships by the Swiss athletics federation amid allegations of racism for sharing far-right posts on his Facebook page.
By posting the material, the 29-year-old violated an agreement signed with the country's athletics governing body, which in turn decided to revoke his license for the track & field meet which begins on Thursday in Berlin, Germany.
"Pascal Mancini has recently posted controversial posts on his athlete Facebook page with far-right thinking that violate both an agreement signed with Swiss Athletics and the association's Code of Conduct," Swiss Athletics said in a statement.
"By signing the agreement, Mancini committed to refrain from publishing any discriminatory or racist contributions related to athletics."
READ MORE: Racism & homophobia in baseball: Should MLB players who tweeted abuse as teens be punished?
On July 16, Mancini posted a video on Facebook showing a large group of monkeys scrambling around for food in an apparent reference to France's victory at the 2018 FIFA World Cup in Russia.
On Thursday the sprinter had not deleted the video, but had updated his status on Wednesday simply with the words: "Swiss Athletics took my license. I can't run in competitions anymore."
As well as banning the runner from competing at the European Athletics Championships, Swiss Athletics also decided to open disciplinary proceedings against Mancini. The athlete has denied any wrongdoing, accusing Swiss media of participating in a campaign against him.
READ MORE: 'I am Ozil': Fans protest in Germany to support Mesut Ozil amid racism claims
"I write what I think, and I know that some people criticise this. This is why I sometimes like to provoke them a bit. If I were a racist I'd say so openly," Mancini was quoted as saying by swissinfo.
You can share this story on social media: