Italian discus thrower struck by egg in alleged racist attack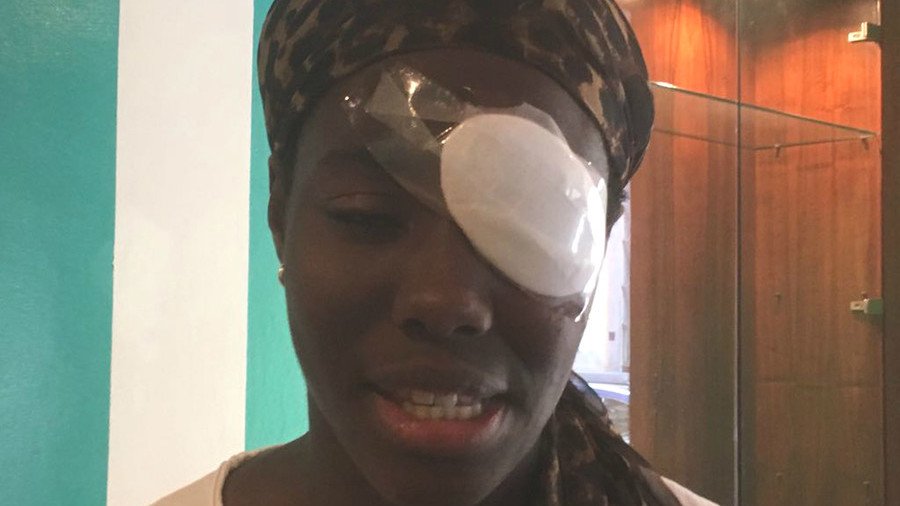 Italian discus thrower Daisy Osakue has become a victim of an alleged racist attack after an unknown group of people hurled an egg at her face from a car, hitting the athlete's left eye.
The incident took place on Monday in the province of Turin, Moncalieri. The 22-year-old athlete, who was born in Italy to Nigerian immigrants, described the incident as a possible act of racism.
READ MORE: 'Trump is using sport to divide us' – NBA star LeBron James
"I'm sorry to say it, but I think we're dealing with racism," Osakue told Italian TV, according to ESPN.
The athlete, who was expected to compete for Italy at next week's European Athletics Championships in Berlin, Germany, was taken to hospital as eggshell fragments reportedly injured her cornea.
Osakue's participation in the upcoming European tournament is still in doubt, although she expressed hope that the injury wouldn't prevent her from competing.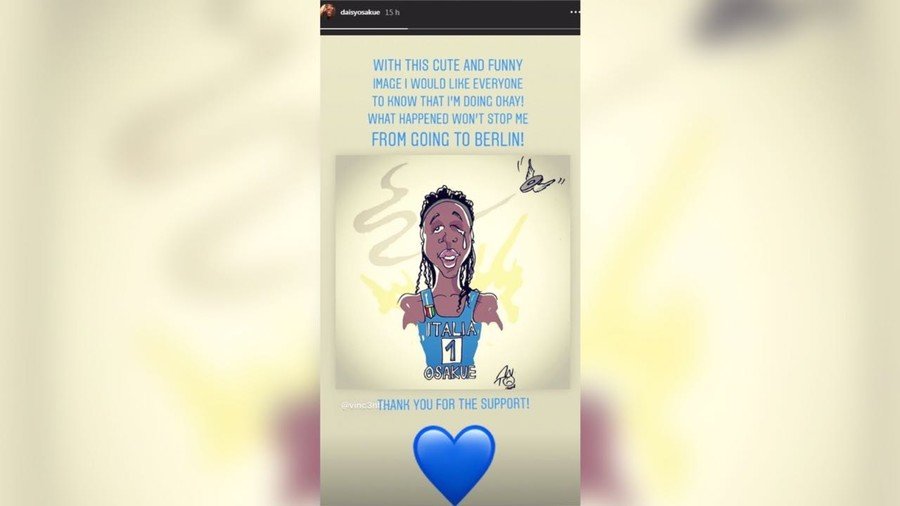 The incident is being investigating by Italian police who are trying to find out whether the assault was racially motivated.
Following the attack a massive wave of criticism appeared against Italy's right-wing interior minister, Matteo Salvini, a vocal supporter of anti-immigration policies.
Daisy Osakue, 22 years old, is the most talented under 23 Italian athlete in the discus throw. She was injured by a bunch of guys in a allegedly racial-motivated attackIf so, this is just the last of such shocking attacks recently occurring in #ItalyI'll thread about this later pic.twitter.com/uZe31k40dU

— Antonello Guerrera (@antoguerrera) 30 июля 2018 г.
Salvini has been accused of creating an atmosphere of hatred and intolerance after a series of racist incidents struck the country over the past month.
Salvini had denied that there is an outburst of racist incidents, adding, however, that any violent behavior "must be punished."
READ MORE: 'I am Ozil': Fans protest in Germany to support Mesut Ozil amid racism claims
"Racism emergency in Italy? It's nonsense," he said, before claiming that the immigration question was still problematic for Italy. "Every aggression must be punished and condemned, but certainly the mass immigration allowed by the left in recent years has not helped."
You can share this story on social media: