Ukrainian athlete slapped with 6-month ban for criticizing team kit
Published time: 30 Jul, 2018 17:10
Edited time: 31 Jul, 2018 10:20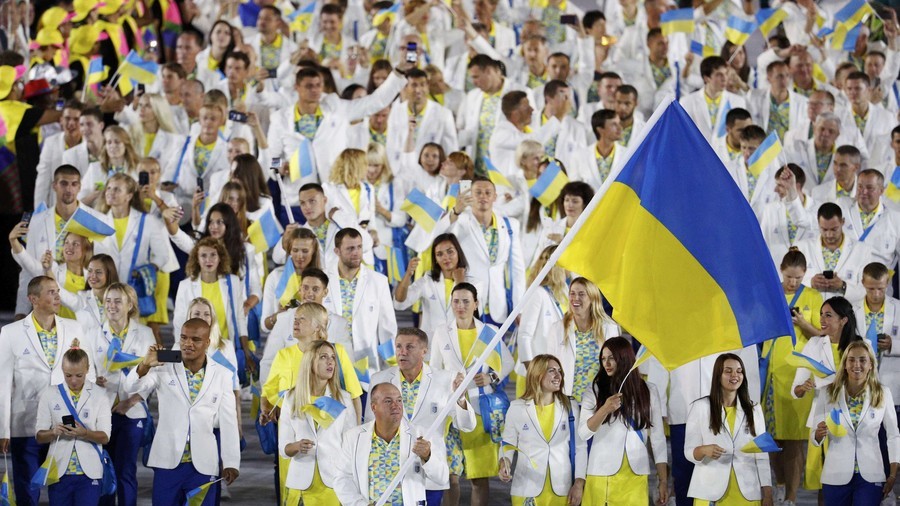 Ukrainian middle-distance runner Anton Grabovsky has been banned for six months by the national athletics federation for criticizing the team kit as unattractive and poorly-designed.
"The Executive Committee of the Ukrainian Athletics Federation (UAF) has decided to ban Anton Grabovsky from participating in all official athletics events," the federation said in a statement. "The six-month disqualification starts from July 22."
READ MORE: Human rights watch accuses IAAF of discrimination over testosterone limit rule
"The reason for Grabovsky's dismissal was unethical behavior of the athlete in relation to the team's sponsor ASICS which undermined the Ukrainian Athletics Federation's credibility," the statement added. "Grabovsky's actions put at risk the UAF's contract with ASICS and as well as interests of the athletes of the national team."
Grabovsky posted a series of Instagram stories in June questioning the quality of the newly-designed kit provided by the Japanese sports brand.
"Yes it's true I've been banned for six months," the athlete said in a video recorded to address the controversy.
"I think they [the national federation] exaggerated a bit that I insulted the sponsor, calling their outfit s**t. I posted several Instagram stories which have already expired. On June 22, I posted a picture of me wearing a Ukrainian kit which was captioned 'Nike come back to Ukraine please.'
READ MORE: US blocks IOC proposal to allow sports equipment exports to North Korea
"In the next picture I tagged ASICS and this was my mistake. I didn't think they would be so critical about my comments," the athlete added.
The runner stressed that the ban will mean he misses just one tournament, which he initially didn't plan to take part in. He also called on his teammates to not be afraid of expressing their opinions on a range of issues.