F1 star Max Verstappen apologizes for expletive-filled rant during Hungarian Grand Prix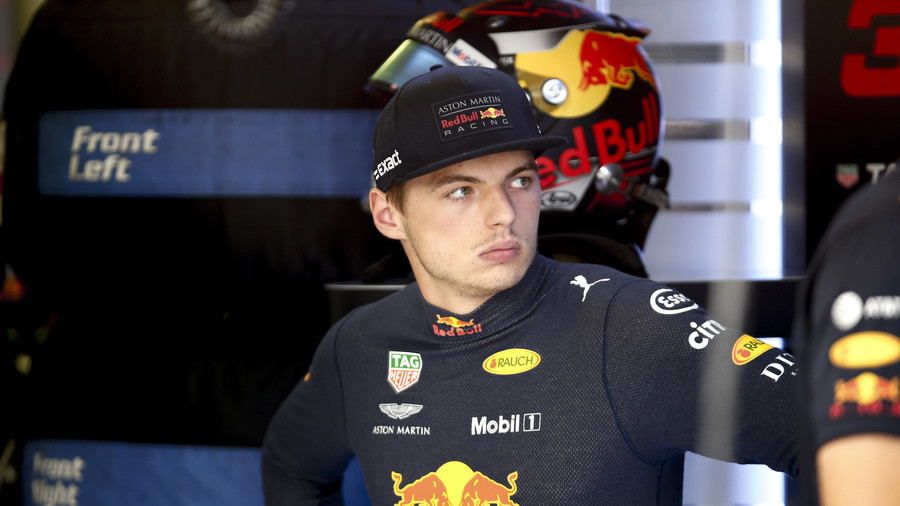 Red Bull's Max Verstappen says "emotions were running high" when he was caught on a live radio transmission delivering a foul-mouthed tirade after being forced to retire from Sunday's Hungarian Grand Prix due to engine failure.
The 20-year-old Dutchman was repeatedly heard on the broadcast swearing after the failure of his Renault engine forced him out of the race while he was in fifth place.
"Can I not just go ahead, I don't f***ing care if this engine blows up," Verstappen was heard saying on his team radio, adding: "What a f***ing joke, all the f***ing time with this s***, honestly."
Despite the frustration, Verstappen said on Instagram Monday that he regrets the language he used.
READ MORE: I was too caught up in emotion to notice the rain – Croatia's Grabar-Kitarovic on World Cup downpour
"I should not have used the words I did in the heat of the moment," Verstappen wrote.
"Looking back on yesterday the disappointment is still there. Emotions were running high after a good start to the race. These frustrations came for a reason after another unexpected engine failure which have been happening too often in the past few years.
"We came to Budapest with high expectations and not being able to be competitive made it hard to swallow."
Verstappen's teammate retired from the German Gran Prix a week ago after his car experienced a similar problem. The Red Bell and Renault partnership has been a successful one in recent years but the relationship between the team and the engine manufacturer appears to have strained this season.
READ MORE: 'Not just about looking pretty': Grid girls slam F1 decision to ditch female roles at races
Last Month Red Bull announced it will switch engine suppliers to Honda while Christian Horner, Red Bull's boss, said that Verstappen's engine failing came as "no surprise."
"We pay multi-millions of pounds for these engines and for first class, or state-of-the-art products, and you can see it's quite clearly some way below that," he said via the BBC.
"I'll let Cyril [Abiteboul, Renault's team boss] come up with the excuses afterwards."