Australian becomes first female skipper to win round-the-world yacht race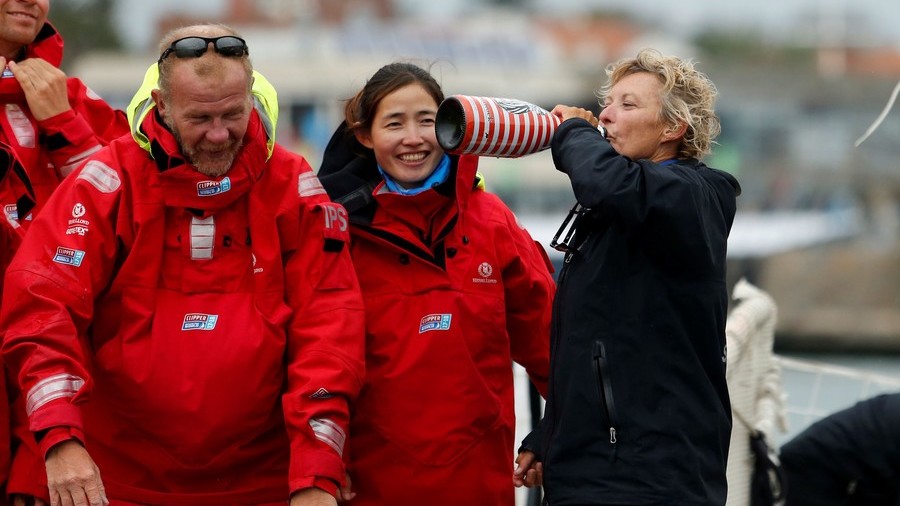 Wendy Tuck has made sailing history after she and her team returned in first place to Liverpool, England, captaining a crew of amateurs to take first place in the annual 40,000-mile round-the-world yacht race.
Tuck, 53, completed the final leg of the Clipper Race, which takes place over six oceans, as captain of the 70ft yacht 'Sanya Serenity Coast'.
READ MORE: Polish daredevil becomes first to ski down deadly K2 in jaw-dropping run (VIDEO)
The victory was secured when one of Tuck's chief rivals failed to finish in the top-four, handing the Australian and her crew the historic victory.
"I can't believe it. It hasn't really sunk in really but I am just so happy," Tuck told the Daily Telegraph.
"It is so, so special. I hate banging on about women. I just do what I do. But I am very proud. If one little girl sees this, sees it can be done and has a go, that will be what matters to me."
Second-placed finisher, Britain's Nikki Henderson, 25, became the youngest skipper to both compete in and complete the race. Rivalry aside, the victorious Tuck was full of praise for her competitor.
READ MORE: Scottish football club defends cannabis oil sponsorship
"I don't see Nikki as a female competitor, I just see her as a really good sailor," Tuck said.
"I think her age is more incredible than her gender. I always say at 24 I couldn't even look after myself let alone skipper a 70ft yacht full of crew and go round the world."
The event was first held in 1996 and features professional captains leading teams of amateurs. This year's race involved 712 sailors and began in August of last year.
The race saw tragedy in November, when British sailor Simon Speirs, 60, died after being swept overboard during strong winds.
Tuck guided her crew of inexperienced sailors to six podium finishes throughout the event to give her and her crew the overall victory.