Dallas Cowboys owner calls Trump 'problematic' after US president's comments on NFL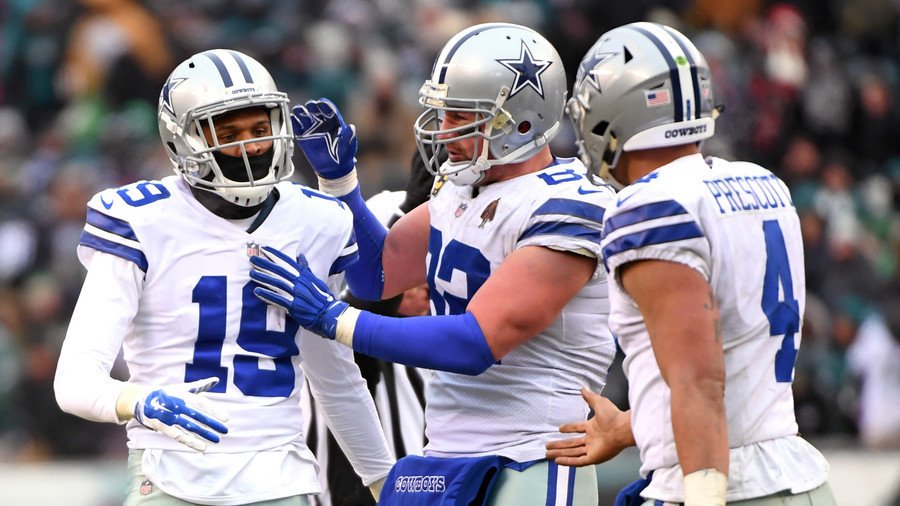 Dallas Cowboys owner Jerry Jones has said US president Donald Trump's interest in the National Football League (NFL) is "problematic", however he added that his players will be obliged to stand for the anthem.
READ MORE: Leading US sports clubs cut ties with Papa John's in wake of n-word scandal
Speaking at the annual press conference in California which marks the opening of the Cowboys training camp, Jones said that Trump's recent comments on anthem protests only added fuel to the burning issue which still remains unresolved.
The NFL National Anthem Debate is alive and well again - can't believe it! Isn't it in contract that players must stand at attention, hand on heart? The $40,000,000 Commissioner must now make a stand. First time kneeling, out for game. Second time kneeling, out for season/no pay!

— Donald J. Trump (@realDonaldTrump) 20 июля 2018 г.
"His (Trump's) interest in what we're doing is problematic from my chair, and I would say in general the owners' chair," Jones said.
"It's unprecedented, if you really think about it. But like the very game itself, that's the way it is and we'll deal with it. We feel strongly about how we deal with it and we'll do so accordingly, but, yes, I, like everybody, would like for it to go away," he added.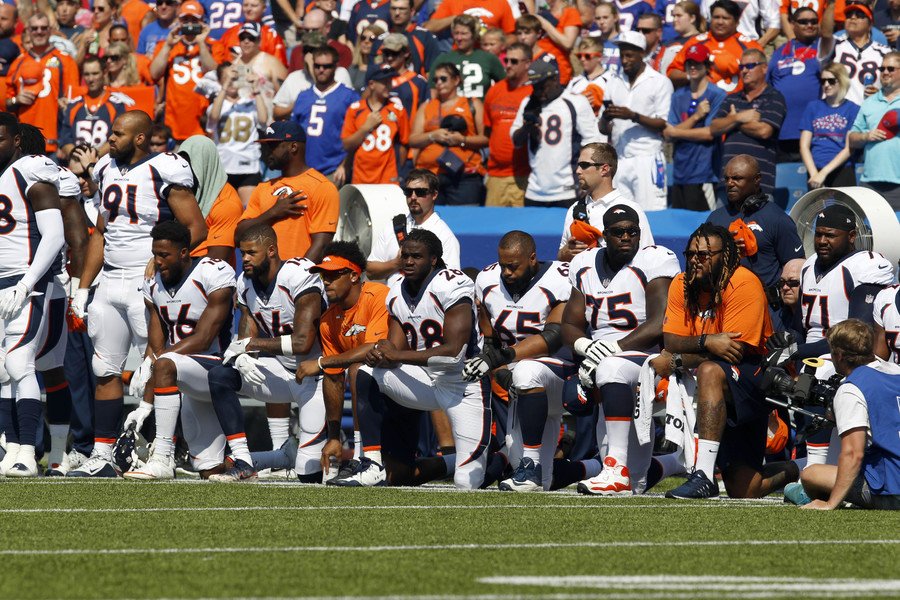 Last week, US president called on NFL bosses to suspend players who repeatedly engage in kneeling demonstrations for an entire season without pay. The NFL and NFL Players Association made a joint statement last Thursday saying that no anthem-related team policies will be enforced for the next several weeks as part of a standstill agreement between the two sides.
READ MORE: Putin 'spy-ball' gift to Trump found to contain transmitting device - fitted to all World Cup balls
Ignoring the deal reached between the NFL and the NFLPA, Jones stated that details of the team's anthem policy had been worked out. The billionaire, who was among most vocal critics of the protests last season, confirmed he would not change his stance on the issue and would make the players stand for the national anthem.
"No," Jones said when asked if he would support players staying in the locker room during pre-game ceremonies. "Our policy is that you stand at the anthem, toe on the line."
You can share this story on social media: