Ronaldo €19mn fine and 2-yr prison sentence for tax fraud approved by Spanish authorities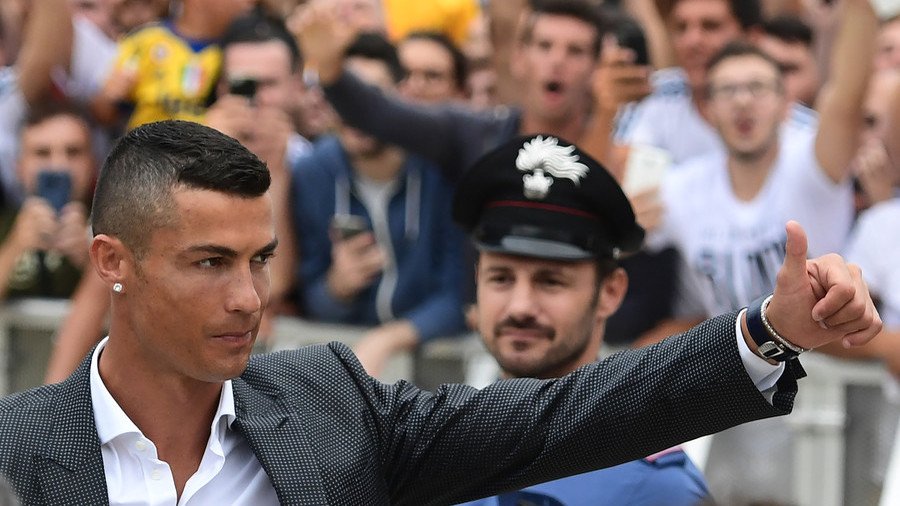 Spain's tax office agreed to hand Cristiano Ronaldo a €19 million fine and two-year prison sentence in relation to the ex-Real Madrid player's unpaid tax bill over four years, according to reports in the country.
Spanish news agency EFE reports that an agreement was reached between the footballer, the prosecution office and representatives defending the interests of the government. The deal will mean that Ronaldo will not serve the prison sentence.
Earlier local media had reported that Ronaldo, who recently completed a €100 million move to Italian giants Juventus, had already paid a tax office penalty in the sum of €13.5 million for evading tax for a total of four years.
The tax office released a statement in which it announced that the player took advantage of a company created in 2010 to hide details of his income.
READ MORE: Ronaldo selling off Spanish assets amid tensions with tax authorities – report
After his move to Italy, the Portugal captain was understood to be severing all ties in the country in which he lived for nine years by selling off the assets he holds there, including a wide property portfolio.
You can share this story on social media: