Cristiano Ronaldo Juventus announcement becomes one of the most-liked Instagram posts ever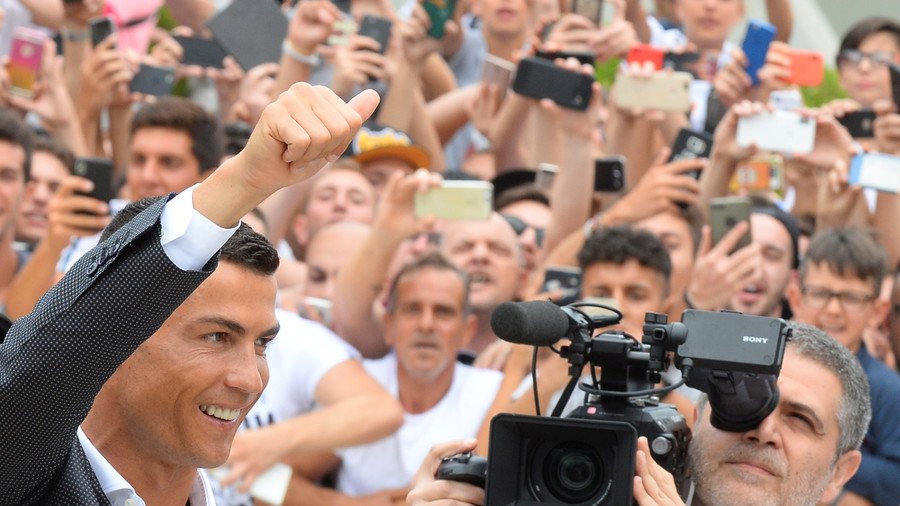 The five time Ballon d'Or winner received more than 11 million 'likes' on the social media platform after announcing details of his big money switch from Real Madrid to the Italian champions.
READ MORE: 'I'm here to help Juventus win Champions League,' says Cristiano Ronaldo at unveiling
If anyone was concerned that Cristiano Ronaldo's move away from Real Madrid would diminish his popularity, they needn't have worried.
The Portuguese forward moved to Turin in a a €100 million (US$117 million) deal following his side's elimination from the World Cup and the Instagram post showing the 33-year-old in the black and white of Juventus has become one of the most interacted with posts in Instagram history.
At the time of writing, Ronaldo's post has 11.6 millions likes, making it the fourth most popular of all time. It beats another Ronaldo post, the announcement of the birth of his child last year, into fifth spot.
READ MORE: Ronaldo selling off Spanish assets amid tensions with tax authorities
However, he still has some way to go to eclipse the two top posts on Instagram. Both are separate birth announcements from celebrity Kylie Jenner and have a combined 30.9 million 'likes'.
You can share this story on social media: