Chelsea to create smoking area for 80-a-day coach Maurizio Sarri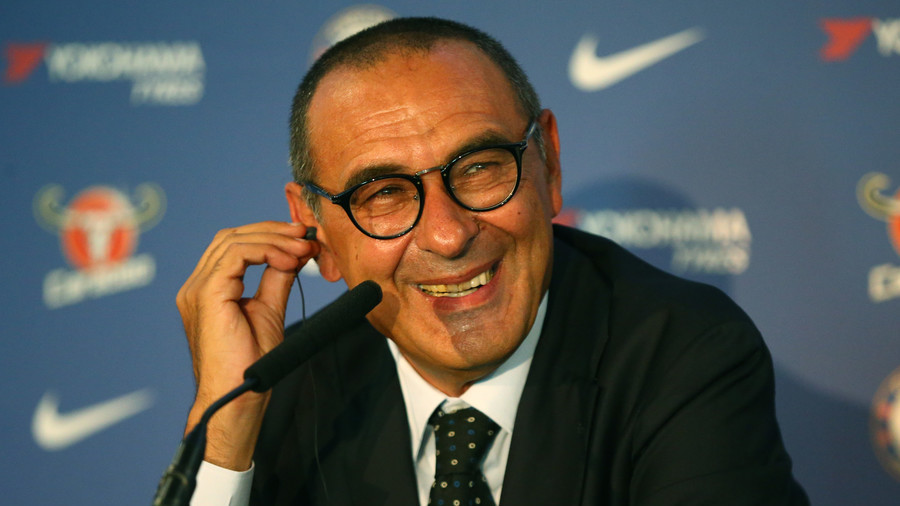 Chelsea football club are planning to create a special smoking area to accommodate new coach Maurizio Sarri and his tobacco habit, according to reports. The Italian is said to puff on up to 80 cigarettes a day.
Sarri took over at Stamford Bridge earlier in July, but his habit has caused something of a headache for the London club as smoking is banned in all workplaces and enclosed public spaces in the UK.
READ MORE: Chelsea put stadium plans on hold amid Abramovich visa woes
He was frequently seen puffing away on the sidelines in his old job with Napoli in Italy's Serie A, but that is not an option at Chelsea.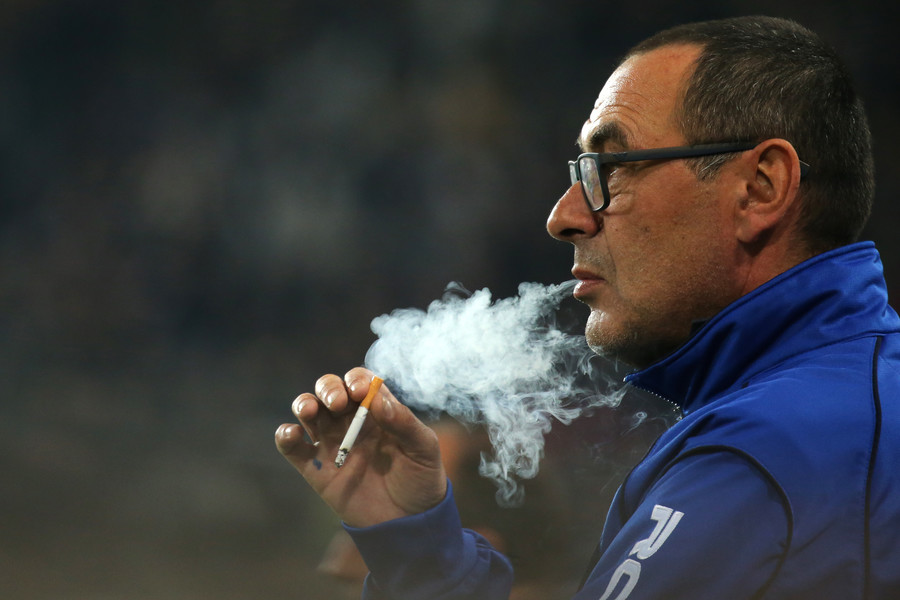 Officials at the club have now been asked to set up a designated area at the team's Stamford Bridge home where he can indulge his habit, according to the Mirror.
There were also reports that when the 59-year-old joined the Blues he was asked by Russian owner Roman Abramovich to swap his touchline tracksuits for more formal attire on matchdays.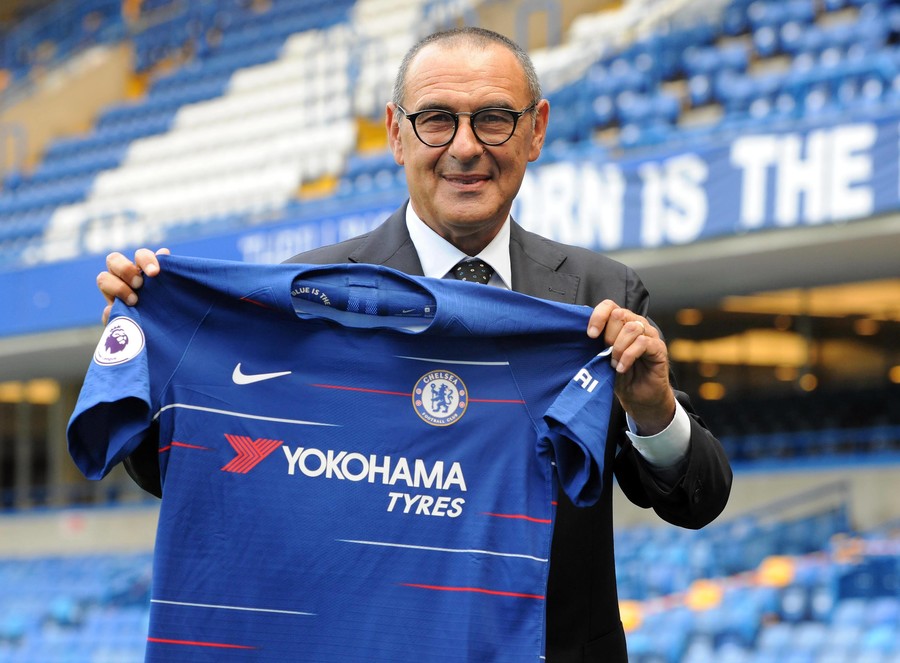 Sarri took over from fellow Italian Antonio Conte, who left the club in the summer under a cloud after falling out with the hierarchy, despite bringing the Premier League title back to Stamford Bridge in 2017.
Former Napoli boss Sarri will hope to light up the Bridge in more ways than one by winning titles after a disappointing campaign last season in which the team won the FA Cup but finished only fifth in the league.
READ MORE: Roman Abramovich becomes Israeli citizen after UK delays visa renewal
Sarri will have to stub out the bad habits that led to that poor showing, but he has promised to bring a sense of "fun" to the team's play. The Italian has also vowed to keep key players Eden Hazard, Thibaut Courtois and Willian – all of whom have been linked to moves to Spain – in a bid to restore glory to the Blues.