'A goal against fascism' – Turkish justice minister praises Ozil for Germany retirement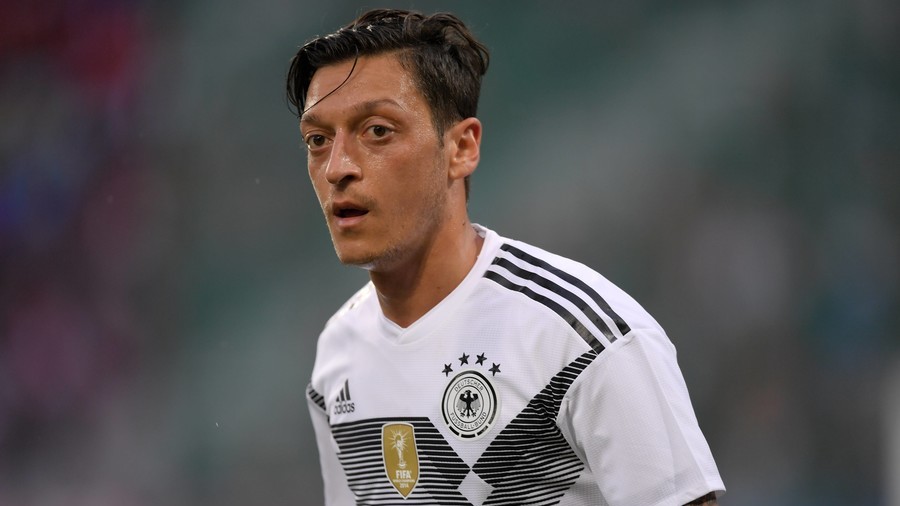 Turkish Justice Minister Abdulhamit Gul has praised footballer Mesut Ozil for his decision to retire from the German national team amid claims of racism, calling the decision "a goal against the virus of fascism."
Ozil, 29, announced his retirement from the German national team on Sunday, hitting out at "racism and disrespect" he says he has encountered in the wake of a controversial meeting with Turkish President Recep Tayyip Erdogan in May.
READ MORE: 'Racism & disrespect': Germany's Mesut Ozil announces shock international retirement
The midfielder, who is of Turkish descent, also said he was being made a scapegoat for Germany's disastrous recent World Cup campaign due to his mixed heritage.
He received support on Monday from Turkish Justice Minister Gul, who tweeted that through his decision to quit international football, Ozil had taken a vital step against "the virus of fascism."
"I congratulate Mesut Ozil, who left the German National Team and made the most beautiful goal against the virus of fascism. Let the path be clear [for Ozil]," Gul tweeted, including a picture of the meeting with Erdogan.
In announcing his retirement, Ozil took aim at the German media, sponsors, and German football association (DFB) officials, accusing them of failing to support him over his meeting with Erdogan back in May.
Ozil, who helped Germany win the World Cup in 2014, was criticized for the meeting which was deemed inappropriate by the DFB given Erdogan was a figure it said does "not sufficiently respect" the values that it stands for.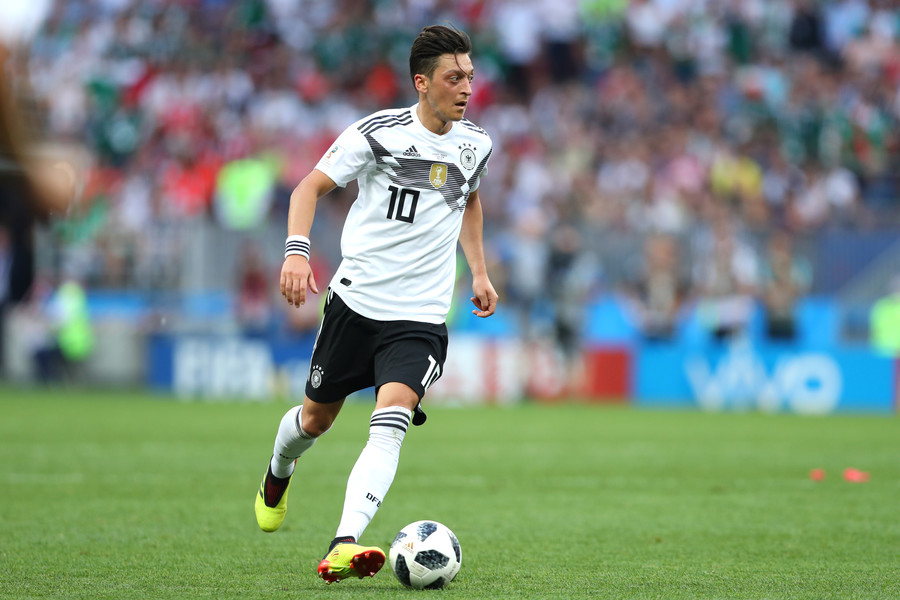 The midfielder himself said there was no political intent behind the event, and that he had met Erdogan out of respect for the position of the Turkish president and his family heritage.
READ MORE: 'He's been s*** for years': Bayern Munich chief Hoeness slams Ozil after shock retirement
He accused elements of the national press of "trying to turn the nation of Germany against me" in pursuit of "right-wing" agendas, and signed off by saying that he "will no longer be playing for Germany at international level whilst I have this feeling of racism and disrespect.
"I used to wear the German shirt with such pride and excitement, but now I don't...Racism should never, ever be accepted," he added.