Josh Hader applauded by Milwaukee Brewers fans in first appearance since racist tweets scandal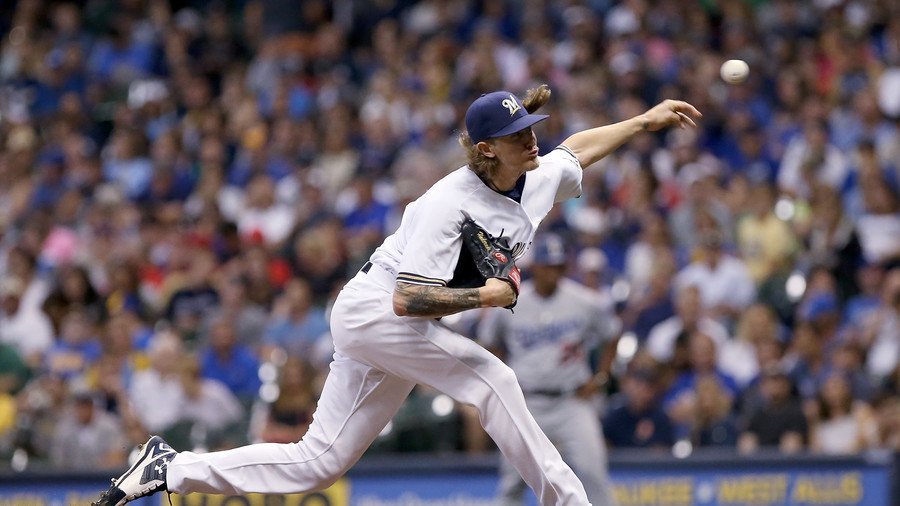 Milwaukee Brewers pitcher Josh Hader was given a standing ovation by home fans on his return to action after apologizing over a scandal involving racist and anti-gay tweets he had sent as a teenager.
Hader, 24, appeared in the Brewers' game against the Los Angeles Dodgers at Miller Park on Saturday. It was the first time he had played since a scandal erupted during the All-Star game last week during which racist and homophobic tweets surfaced that Hader had sent as a teenager.
READ MORE: MLB All-Star game marred after racist, anti-gay tweets by pitcher Josh Hader resurface
Hader had apologized after the scandal and had also met with teammates, coaching staff and the media on Friday to express his regret at the tweets.
The pitcher came on in the top of the seventh innings in the 4-2 win over the Dodgers, and was met with applause by many of Brewers fans in attendance, some of whom rose to their feet in an apparent show of support over Hader's contrition.
After the game, Hader said he was focused on the task at hand, but that he was also grateful for the home fans' support.
"[I was] focusing on my job, not trying to let anything in the past haunt me, and not be a distraction," he said, ESPN reported.
"This is what I love to do, and it helps me clear my mind. That's really what I did today," he added. "It means a lot, having Milwaukee's support, just knowing that they know my true character. Just forgiving me for my past, because that's not who I am today."
However, while Hader faced a show of home support, some online felt that a standing ovation was inappropriate given the abhorrent nature of the original messages.
Okay I'm still a Hader fan and I think he's handled this all well and has been sincere, but a standing ovation is a bit too much

— Brooks (@EBrooksUncut) July 22, 2018
I like the Brewers and their fans, and I believe Josh Hader deserves a second chance, but the standing ovation just days after his old racist tweets became public is an ugly moment in team history.  Very ugly. If I were a Brewers fan, I would feel embarrassed tonight.

— Iwanski (@Iwanski) July 22, 2018
This is one of the most absurd things I've seen in sports ever. Someone explain to me when Hader became a victim?!?!! A standing ovation?

— Taylor Rooks (@TaylorRooks) July 22, 2018
The standing ovation Josh Hader got is a very bad look for baseball as a sport. I love baseball and want to see it progress and expand. This isn't how you do it.You get standing ovations for being heroic, not apologizing for stuff you should have never said.

— Caleb (@csaintprod) July 22, 2018
Hader himself acknowledged that he might not be met with the same reception when the Brewers are on the road, where fans may be less forgiving.
"I'm not expecting that everybody is going to forgive me early," he said. "But I just hope that people see my true character today, and I hope that I can show them that that's not who I was."
The scandal broke on Tuesday when Hader was lining up for the National League in the MLB All-Star game.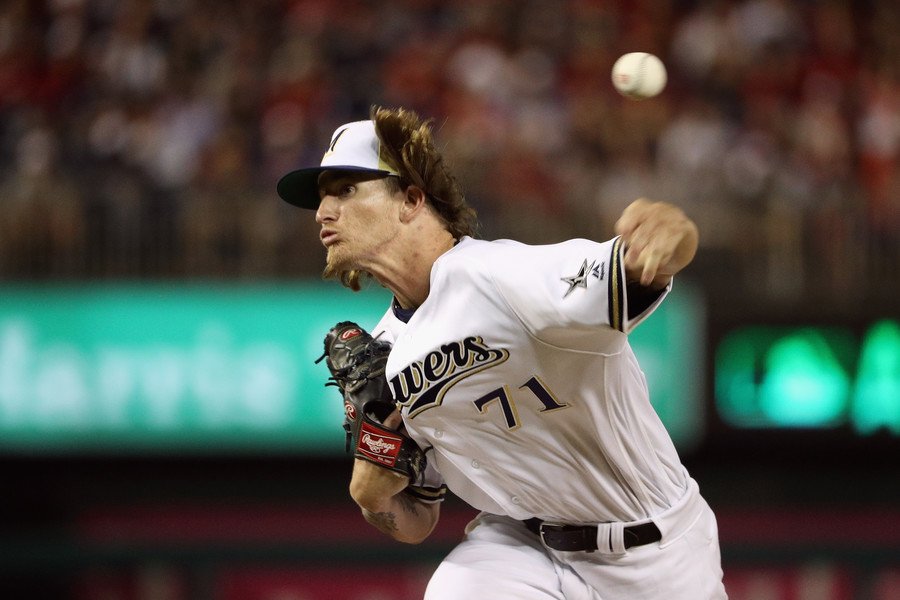 Tweets resurfaced online which he had sent as a 17-year-old in 2011 and 2012, among which were messages including "white power lol" with a raise fist emoji and "I hate gay people."
He later blocked his Twitter account and apologized for the messages, saying: "It doesn't reflect any of my beliefs going on now. I was young, immature and stupid, and there's no excuses for what was said or what happened."
READ MORE: 'Out for season/no pay!' Trump calls on tougher NFL suspension for protesting players
Hader will undergo sensitivity training and will join initiatives focused on diversity and inclusion, the MLB commissioner's office announced following the All-Star game.
You can share this story on social media: