Homeless football championship to be held in Moscow days before World Cup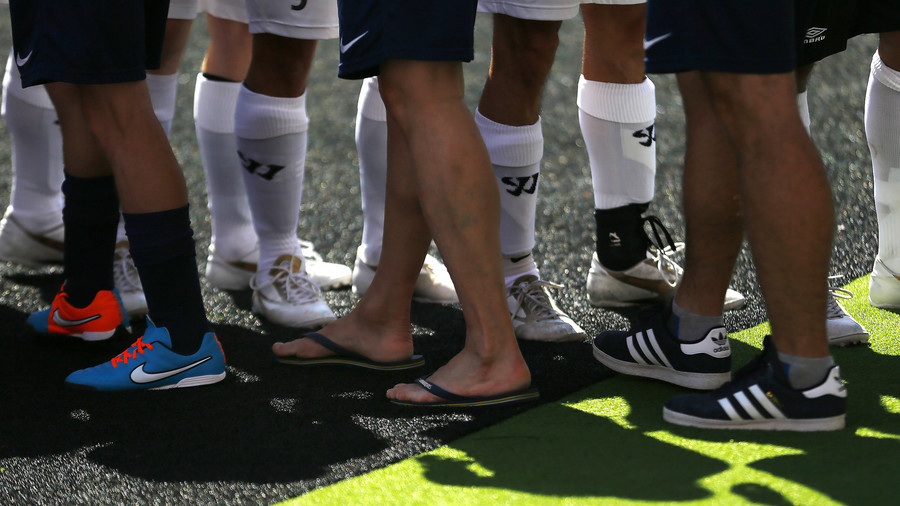 Russian charity Miloserdie which has been helping homeless people for over 20 years will organize football homeless championship five days before the 2018 FIFA World Cup kicks off in Moscow.
The one-day tournament will be held on June 9 in Sokolniki Park and will consist of eight games involving just four teams. Each squad will comprise of four homeless people and three volunteers working in charity groups.
Taking into account that football is a physically demanding sport, the organizers decided to reduce the game to just 15 minutes to avoid players becoming too tired because of a lack of proper training.
Following the award ceremony at the end of the tournament, each attendee, including fans, participants and organizers will be invited to have a specially-arranged picnic to celebrate the football festival.
The charity tournament is also expected to raise awareness to the problem of homeless people and their struggle of life on the streets.
"Football is a game for everyone, it unites people from all over the world regardless of their status and financial situation," said the tournament organizer Irina Mesherekova who is also in charge of the Miloserdie charity programs.
"We do hope that the event will not only help homeless people to restore their belief, but will also make our society more caring and kind," she added.