Donald Trump considering pardon for boxing great Muhammad Ali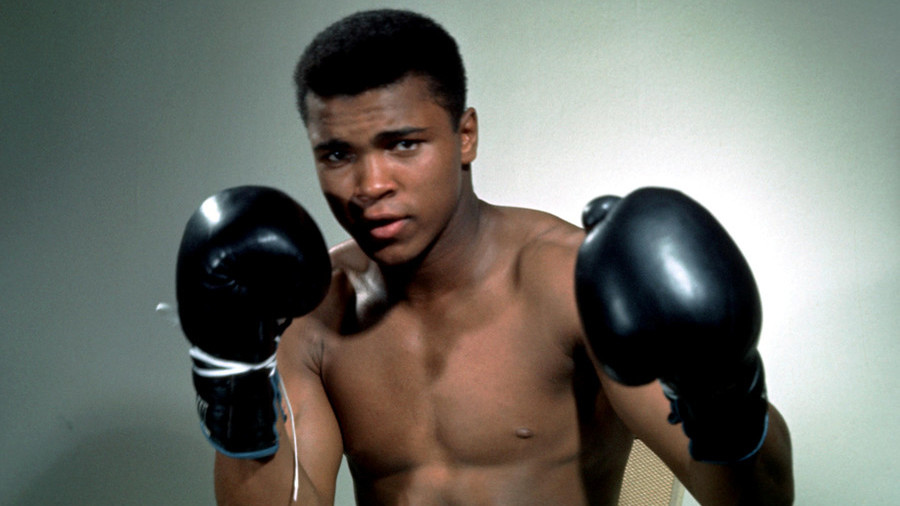 US President Donald Trump says that he is contemplating a posthumous presidential pardon for former heavyweight boxing champion Muhammad Ali who evaded a military draft during the Vietnam war.
Ali, who passed away in 2016, is among "thousands of names" Donald Trump says he is considering for clemency. Speaking on his way to the G7 summit in Canada, Trump said that he is "currently preparing recommendations" in relation to Ali, the latest in a sweeping round of pardons issued by the president.
Ali was convicted in 1967 of failing to report for military duty and was subsequently sentenced to five years in prison and stripped of his boxing titles.
"I'm thinking about someone you all know very well," Trump said Friday at the White House. "He went through a lot and he wasn't very popular then - no, I'm not thinking about O.J. - look, he was not very popular then. Certainly his memory is very popular now. I'm thinking about Muhammad Ali. I'm thinking about that very seriously, and some others."
Trump's announcement comes despite the US Supreme Court overturning Ali's conviction in 1971. Following that, President Jimmy Carter issued a blanket pardon for all Vietnam draft evaders in 1977.
READ MORE: Trump congratulates 'superstar' Ovechkin for making 'D.C. poppin' with Caps success
Trump has pardoned a total of six people since he took office including Jack Johnson, the first black boxing heavyweight champion, who was convicted in 1913 of transporting a white woman across state lines for "immoral purposes".
Earlier this week Trump pardoned Alice Johnson, a woman serving a life sentence for a non-violent drug offense. The pardon came after lobbying from reality TV star Kim Kardashian.