Trump cancels Philadelphia Eagles visit to White House over anthem protests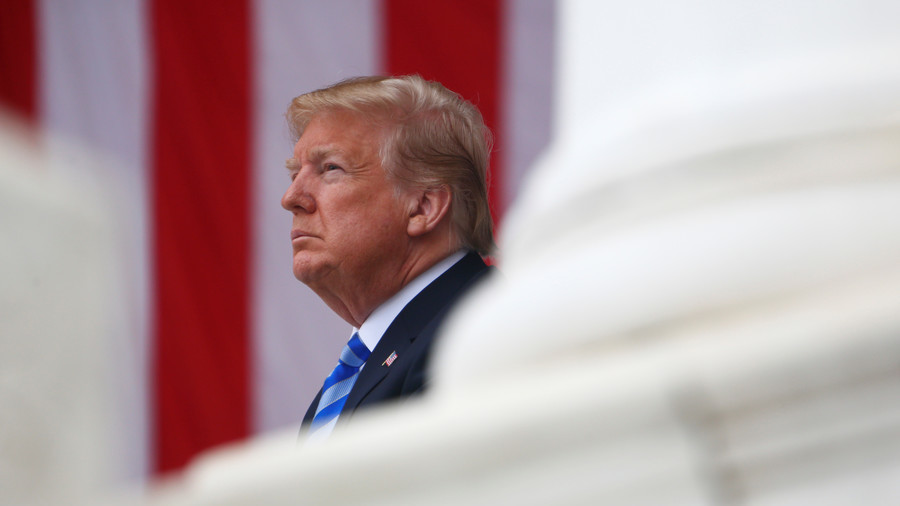 US President Donald Trump has called off a visit to the White House by Super Bowl champions, the Philadelphia Eagles, after a majority of their players and coaches refused to attend the event over the anthem protest controversy.
"The Philadelphia Eagles Football Team was invited to the White House," Trump wrote on his Twitter page. "Unfortunately, only a small number of players decided to come, and we canceled the event. Staying in the Locker Room for the playing of our National Anthem is as disrespectful to our country as kneeling. Sorry!"
Only 10 team members reportedly planned to attend the ceremony honoring the team's Super Bowl victory. The rest of the players turned down Trump's invitation over the president's rigid stance on anthem policy in the National Football League (NFL).
Last season, Trump criticized NFL officials on numerous occasions for allowing players to kneel during the playing of the national anthem. He repeatedly called on the league bosses to penalize those who refused to stand during the pre-match ceremonies.
READ MORE: Trump's Africa slur could hinder 2026 World Cup bid
Trump's comments triggered a new wave of kneeling demonstrations in the league, with many athletes expressing their anger over the president's anthem statements.
"The Philadelphia Eagles are unable to come to the White House with their full team to be celebrated tomorrow," the American president said in a statement released on Monday evening. "They disagree with their president because he insists that they proudly stand for the national anthem, hand on heart, in honor of the great men and women of our military and the people of our country."
Former Eagles receiver Torrey Smith has labeled Trump's decision to disinvite the Super Bowl champions to the White House a "cowardly act."
In a statement released on Monday, the Eagles thanked their fans for their support during the season without addressing the controversy regarding their visit to the White House.