US-based journalist wishes death on NHL star Ovechkin & 'all Putin fans'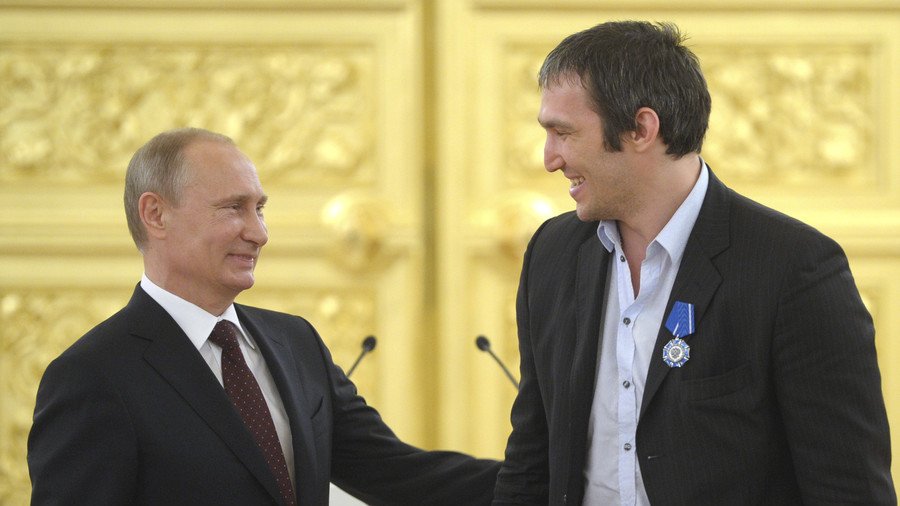 The world would be a better place if hockey superstar Alexander Ovechkin was to drop dead tomorrow, a US-based sports journalist claimed in a raging twitter tirade against Washington Capitals captain's support of Putin.
"If Ovechkin dies tomorrow, the world will be a better place. The same goes for all Putin supporters," sports journalist Slava Malamud said in a since-deleted Tweet. "I am no longer willing to differentiate or be subtle. F**k him and his ilk."
The angry words by the former Sport-Express foreign correspondent living in the Baltimore, Maryland area came in response to Twitter user @1117ryan, who questioned the rationale of linking someone's sports skills and achievements to political views.
When another Twitter user @GlennRajala wondered if Malamud feels safe so openly criticizing Russia, and Putin in particular, the sports corresponded put forward yet another ridiculous claim that Ovechkin has enough influence to request a hit on him if he wasn't "too boring to assassinate" – unlike a prominent Kremlin critic Arkady Babchenko, who staged his own murder for the camera on Tuesday so Kiev could accuse Moscow of an attempt on his life.
Death and Resurrection in Kiev: You couldn't make this sh*t up, but Ukraine did
I am no Babchenko. I am too boring to assassinate. Only if Ovechkin requests it himself, but he seems content with having the Caps pull my credential (and then lying about it to my face). He is a gem. https://t.co/xeuEJlmxub

— Slava Malamud (@SlavaMalamud) May 29, 2018
The NHL star drew criticism for his 'improper' political views after he helped launch the so-called 'Team Putin' social movement ahead of the 2018 presidential elections in Russia. Malamud's own antagonism towards the 32-year old Ovechkin was allegedly fueled by the Washington Capitals taking away his accreditation, which the blogger says was done on the team captain's behalf.
'Evil, Russian style': Fake Putin ice-hockey conspiracy theory combusts
If you like this story, share it with a friend!
You can share this story on social media: