Russia deliberately accused of MH17 downing ahead of 'important intl events' – Lavrov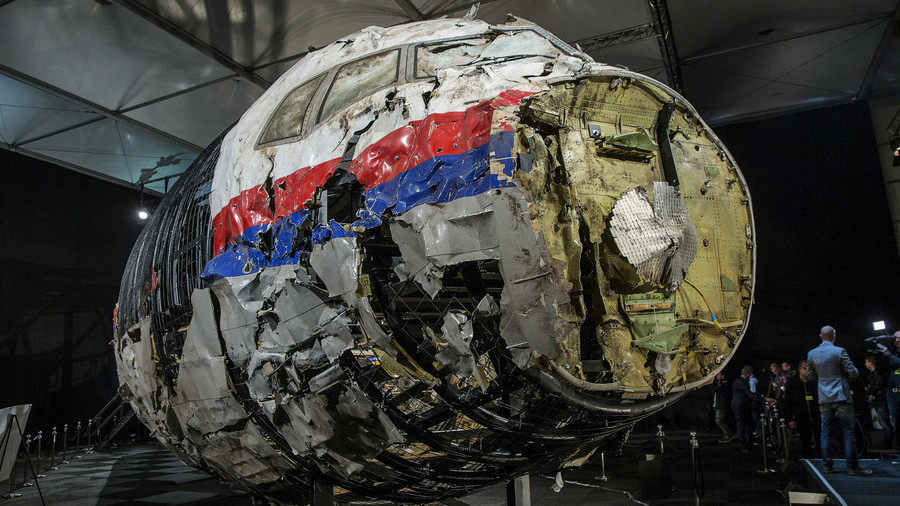 Russia's Foreign Minister Sergei Lavrov says Moscow is being deliberately accused of involvement in the downing of flight MH17 in Ukraine "in light of upcoming important international events."
According to the minister, the baseless accusations made by the Netherlands and Australia, who hold Moscow liable for the downing, were voiced "to make public accusations in light of the upcoming important international events." He was most likely making reference to the FIFA World Cup to be hosted in Russia from mid-June to mid-July.
Lavrov also noted that after the interim findings were released on May 24, Moscow received demands from Australia and the Netherlands, to compensate the families of the crash victims.
The foreign minister implied that such ultimatums were unacceptable, as there was no confirmation of Russia's involvement.
"How can they expect us to deal with them normally when they show such an approach? I have already said that many have lost the culture of diplomacy," he noted.
Lavrov had repeatedly rebuffed the baseless accusations involving flight MH17 and had insisted that Moscow was open to closer cooperation on the probe, if Russia's findings were considered as well. He highlighted, however, that Moscow's "offers of assistance are being rejected."
The Dutch-led Joint Investigation Team (JIT) published a preliminary report on its findings on May 24, claiming that the BUK missile system from the Russian 53rd brigade was transported to eastern Ukraine and used to down the passenger plane with more than 300 people onboard.
Despite the JIT claims that they were conducting an independent investigation to that of the British investigative group Bellingcat, Moscow is doubtful their report added anything further or was fully accurate.
READ MORE: Moscow can't accept 'unfounded conclusions' on MH17 downing – Russia's UN envoy
Lavrov noted that the JIT "want us only to admit that it indeed was our military unit and our Buk missile system – that's all."
The allegations had been previously dismissed by the BUK manufacturer, Almaz-Antey which proved that the projectile used for downing the MH17 flight belonged to an earlier generation that the Russian military had not been using for quite some time. The country's Defense Ministry had confirmed that Ukrainian forces had about 20 BUK systems left at their disposal after the Soviet Union had collapsed.
Think your friends would be interested? Share this story!