Moscow can't accept 'unfounded conclusions' on MH17 downing – Russia's UN envoy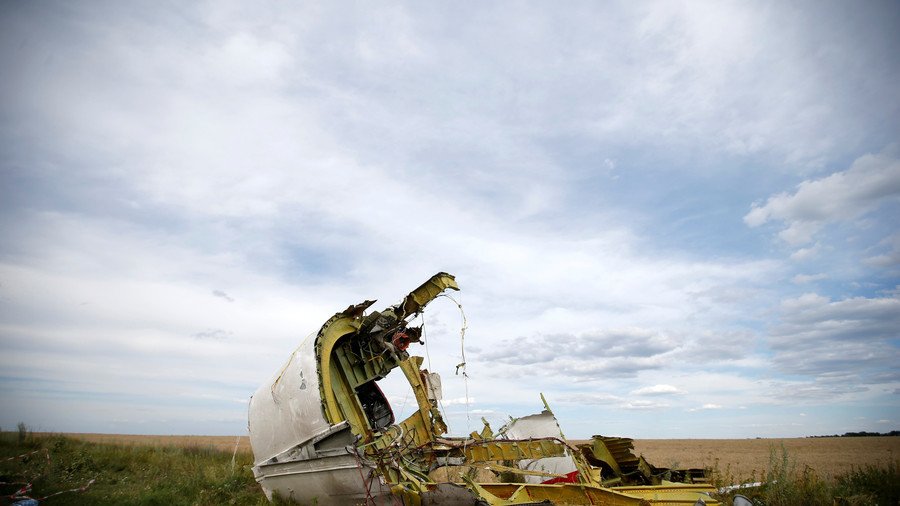 Russia's UN envoy has rejected the "unfounded conclusions" of the Netherlands and Australia, which claim Moscow was "responsible" for the deployment of a BUK missile system that downed flight MH17 over Ukraine in 2014.
"The language of ultimatums is not something that anyone will be allowed to use when speaking to Russia," Ambassador Vasily Nebenzia told a UN Security Council meeting on Tuesday.
Nebenzia was responding to the harsh accusations of Dutch Foreign Minister Stef Blok, who demanded that Moscow accept the findings of the Dutch-led Joint Investigation Team (JIT). The latter concluded that the Malaysian Boeing was shot down by a BUK missile system that came from Russia.
Not shrugging off any potential cooperation with the Dutch-led team, Nebenzia cautioned that Moscow "cannot accept unfounded conclusion of the JIT." Stressing "the unsavory methods that certain countries use," he said Russia can only trust the findings of probes in which it is a full-fledged member.
Earlier in May, the Netherlands and Australia claimed that Russia is "responsible for its part in the downing of flight MH17" following a press conference of the JIT. The latter stated that a BUK missile system from the Russian 53rd brigade was transported to eastern Ukraine and used to down the passenger plane. The system was then said to have returned to Russia.
Moscow has repeatedly denied any involvement in the downing of flight MH17 over eastern Ukraine. Russian Foreign Minister Sergey Lavrov cautioned that the tragedy might be used to "achieve political goals."
READ MORE: No Russian missile system ever crossed into Ukraine: MoD rejects Dutch MH17 claims
Moscow has also warned that the JIT ignored evidence that Russia sent to the international team. When asked about the allegations during the recent St. Petersburg International Economic Forum (SPIEF), President Vladimir Putin said that while the West has tried to pin the blame on Moscow, nobody has actually focused on Ukraine, which did not close its airspace over the conflict area.
Think your friends would be interested? Share this story!
You can share this story on social media: