'Get that gun off his leg': Piers Morgan attacks Raheem Sterling's M16 tattoo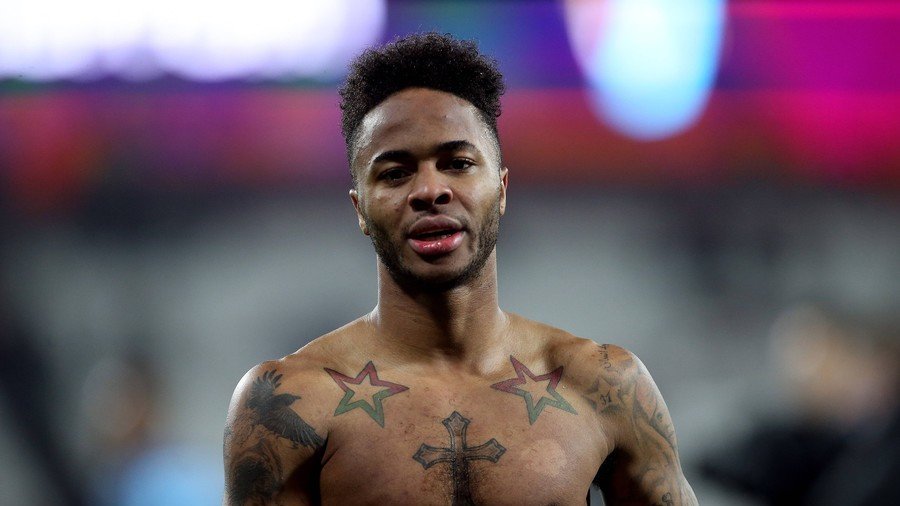 A gun tattoo on English striker Raheem Sterling's leg has divided famous England fans just weeks before the World Cup. Broadcaster Piers Morgan took to Twitter to denounce the Man City and England forward.
Sterling, who is set to star for England at the World Cup, showed off his fresh ink in an Instagram photo of himself in training with his team at St George's Park.
The Manchester City forward has been slammed by anti-gun campaigners, including controversial broadcaster Piers Morgan, after he shared the photo of himself on social media with the tattoo of an M16 assault rifle on his calf. Morgan then attacked those defending Sterling, including Match of the Day host Gary Lineker and former English cricketer Kevin Pietersen.
Anti-gun advocates described the tattoo as "totally unacceptable" and "sickening," and called for the 23-year old to be boycotted until he has the tattoo removed.
In response to the backlash, Sterling has opened up about his new ink to explain the meaning behind the controversial tattoo, revealing that the image is just a symbol of a vow he made to "never touch a gun" after his father was killed. His father was reportedly killed in Kingston, Jamaica when Sterling was a child.
Founder of Mothers Against Guns Lucy Cope, who formed the group after her son was shot dead in 2012, has called for Sterling to be pulled from the English team unless he removes the tattoo.
Speaking in The Sun's hit piece, she said: "This tattoo is disgusting. Raheem should hang his head in shame. It's totally unacceptable.
"We demand he has the tattoo lasered off or covered up with a different tattoo. If he refuses, he should be dropped from the England team. He's supposed to be a role model but chooses to glamorize guns."
However, Sterling – one of England's best players – has received widespread support from fellow players, football pundits and political figures. Former England striker Lineker leapt to Sterling's defense, questioning the motivation behind the continued attacks on the Man City player from sections of the UK press.
Before a ball has even been kicked in the World Cup, the England team is already having to deal with the infamous scrutiny of the British press.
Like this story? Share it with a friend!
You can share this story on social media: