Khabib 'to fight McGregor in 2018,' Volkov on standby for Miocic-Cormier bout
Published time: 29 May, 2018 13:30
Edited time: 30 May, 2018 09:30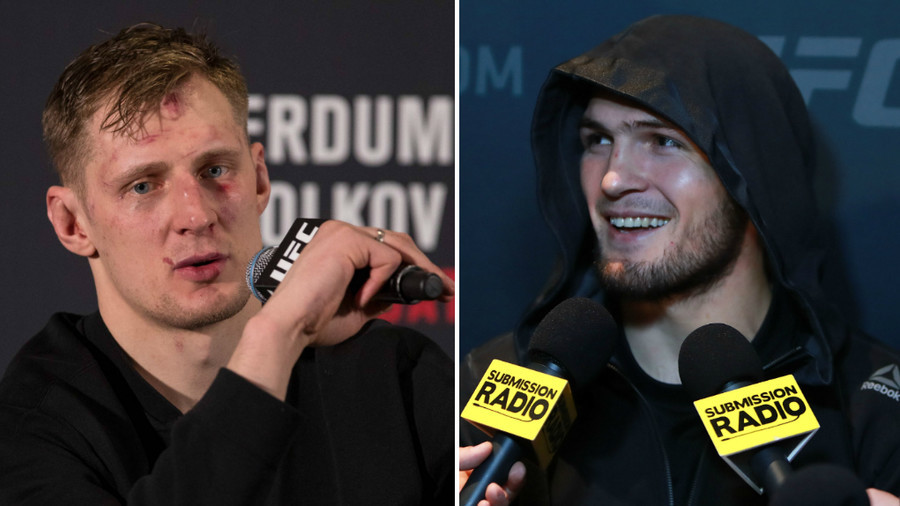 While UFC Moscow is scheduled for September 15, two of the promotion's biggest stars from Russia look set to miss the event, with speculation linking Khabib Nurmagomedov and Alexander Volkov to high-profile fights elsewhere.
UFC president Dana White says that he is "confident" that Khabib Nurmagomedov and Conor McGregor, the current and former UFC lightweight champions, will face each other in 2018.
White is planning a Las Vegas meeting with former UFC lightweight champion McGregor to determine the Irishman's status within the organization, it has been reported.
Speculation persists that McGregor is to face newly-crowned UFC champion Nurmagomedov in the coming months in the Russian's first defense of the lightweight crown he won in April.
McGregor was stripped of the championship having not defended the belt since he defeated Eddie Alvarez in late 2016. That added the lightweight title to the featherweight title he won a year a prior, becoming the UFC's first-ever simultaneous double champion in the process. White and McGregor have not spoken since McGregor was arrested in New York last month for attacking a bus containing Nurmagomedov and his management team.
"We haven't seen each other, we haven't talked, nothing, so we need to get together soon," White said when asked of McGregor's status during the UFC's event in Liverpool last Sunday.
McGregor was released on bail but is due in New York on June 14 for another hearing.
"[McGregor's status] depends on what goes on with him in New York in June," White said. "We can't determine anything about what's next for him until June is cleared up."
READ MORE: UFC announces debut event in Moscow
Regarding a grudge match with the Russian champion, White said: "I'm pretty confident that's the fight that Conor wants, and I'm pretty confident that's the fight that Khabib wants. So yeah, I could see that happening."
Nurmagomedov's cousin Umar fanned the flames of a potential match-up between the two, posting an unofficial fan-made poster to his Instagram account.
Meanwhile, it has been reported that Russian heavyweight Alexander Volkov will be on standby for the UFC 223 heavyweight championship bout between Stipe Miocic and Daniel Cormier, should injury force a last-minute change.
Volkov earned the biggest win of his career in London last March, TKOing former heavyweight champion Fabricio Werdum.
Werdum was scheduled to face Alexey Oleinik in September's UFC Moscow main event but the Brazilian was recently notified of a United States Anti-Doping Authority (USADA) test failure. His place in the main event has been taken by veteran kickboxer Mark Hunt.