Russian girls a 'no, no, no' for Nigerian footballers at World Cup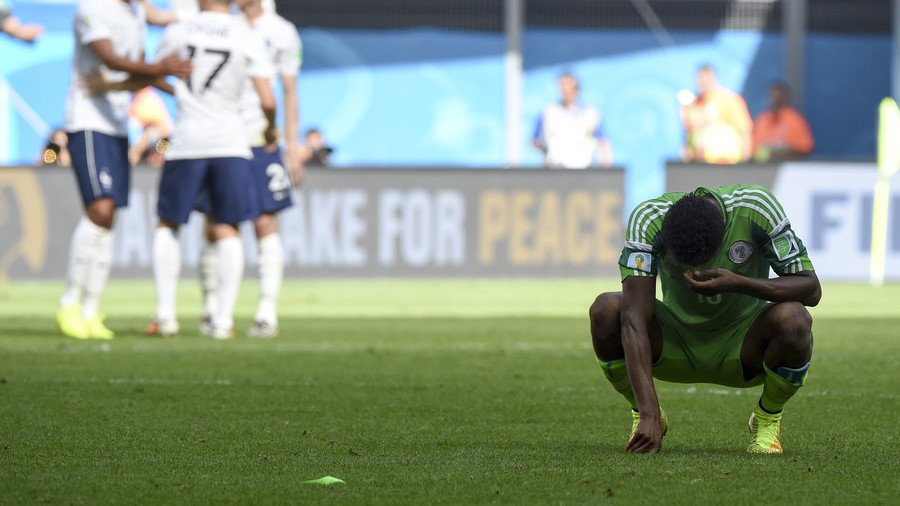 The Nigerian football team coach laid down some strict rules for when his side goes to Russia to take part in the World Cup. Gernot Rohr says he won't allow them to have local girls over – but wives and family members can come.
"Yes, the players can have their wives and family come to visit them at the World Cup. Each player will have a room to himself so the family can come on days when we are not preparing for games or on matchdays," Rohr told a news briefing in the town of Uyo, as cited by the Nigerian sports daily Complete Sports. "However, I won't allow them to have Russian girls, no, no, no. Only captain Mikel who has a Russian partner can come with her."
Nigerian players were not the only ones to be given instructions on how to deal with Russian women during the World Cup. Argentinians were handed a whole handbook earlier, although it was much less prohibitive and more detailed than Rohr's strict ban.
The Argentine Football Association (AFA) handed out pamphlets on 'Russian language and culture,' which included a part on 'What to do to have a chance with a Russian girl.' Advice included being clean, making her feel special and avoiding "stupid questions about sex." It also said that Russian women like men who take the initiative, and warned that although Russia has a lot of beautiful women, "not every girl will be suitable for you."
According to some Argentine journalists, the handbooks have since been returned, and the more controversial pages were taken out.
Like this story? Share it with a friend!
You can share this story on social media: