Liverpool striker Salah 'to break Ramadan fast' for Champions League final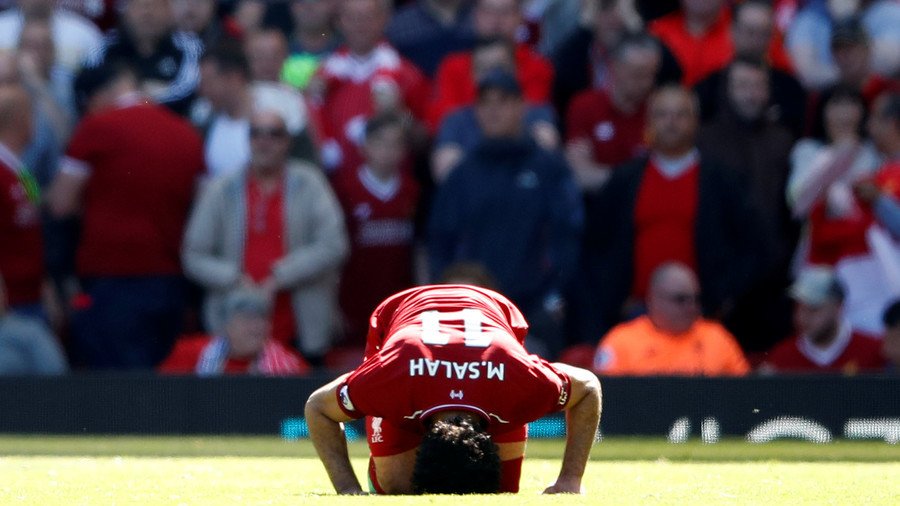 Star Liverpool striker Mohamed Salah will break his Ramadan fast ahead of his team's Champions League final against Real Madrid in Kiev on Saturday, according to reports.
Egyptian Salah, 25, is a devout Muslim and has been fasting as part of the Muslim holy month, which began on May 16.
However, Liverpool team physio Ruben Pons has revealed that the striker, who has scored an astonishing 44 goals this season, will break the fast on Friday and Saturday as his team prepare for the Champions League final in Kiev.
Islamic teaching says that Muslims should abstain from eating or drinking any liquid in daylight hours during Ramadan, and Salah has been abiding by this, despite the team's training regime.
The religion allows exceptions for Muslims to break the fast if they are travelling during the day.
Liverpool team physio Pons told Spanish radio station Cadena SER that Salah had observed Ramadan during the team's training camp in Marbella, but that this would change ahead of Saturday's final.
"We were in Marbella and the nutritionist established a work plan," Pons said, according to the Independent. "Tomorrow [Friday] and the day of the match he won't [fast], so it's not going to affect him."
Egyptian newspaper Al Masry al Youm had previously said that Salah would continue to observe the fast, even in the run-up to the game.
In cases where Muslims break the fast, they typically make up the missed time at a later date.
Salah will be key to Liverpool's chances in Kiev, as they aim to claim their sixth European Cup and prevent Spanish giants Real from winning their third straight title – and their 13th in total.
The Egyptian has been in blistering form for Liverpool this season after joining from Roma last summer. He topped the Premier League scoring charts, netting a record 32 goals, as well as finding the net 10 times in the Champions League.
READ MORE: Hundreds of Liverpool fans stranded amid Kiev Champions League travel chaos
Salah's Liverpool teammates Sadio Mane and Emre Can are also Muslims, although their fasting arrangements leading up to the final have not been reported.
Salah will also appearing at this summer's World Cup in Russia, where his Egyptian team have been drawn in a group with the hosts.
Russia will face Egypt in their second group game in St. Petersburg on June 19.
You can share this story on social media: