Cristiano Ronaldo asks Real Madrid pay his $35 million bill to avoid jail time – reports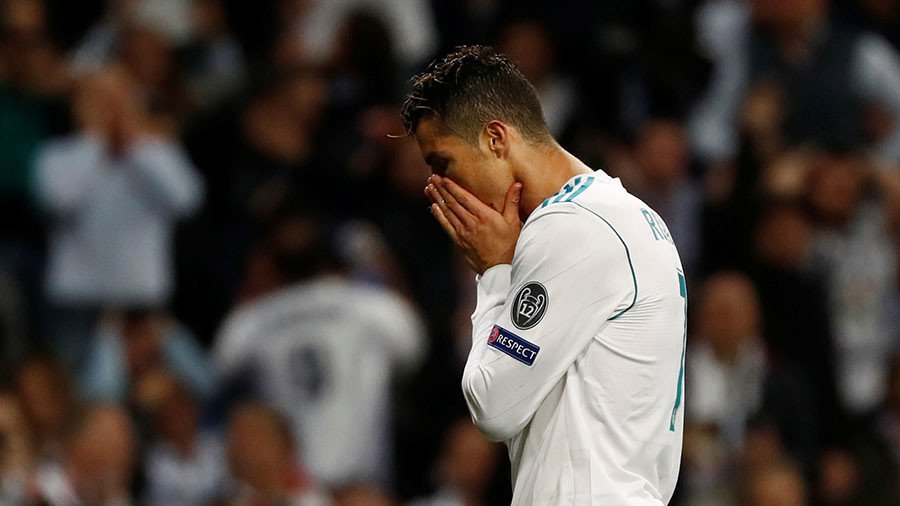 Portuguese player Cristiano Ronaldo, set to lead his team at this summer's World Cup in Russia, has reportedly asked his club Real Madrid to pay an outstanding tax fine to Spanish authorities, according to reports in Spain.
Ronaldo, a five-time winner of the Ballon d'Or, was hit with the tax bill after being found to have allegedly defrauded the Spanish government and had subsequently struck a repayment deal with authorities. Now he is reportedly asking Real to settle the debt, though they have so far refused his request.
Real are understood to be hoping to agree a new contract deal with their star player before the World Cup begins.
READ MORE: 'Criminals, not fans': Sporting Lisbon players and staff attacked by supporters at training ground
The 33-year-old is obliged to pay the fine in order to avoid a possible jail sentence. Ronaldo's is the latest in a string of tax scandals centered on players in the Spanish top division, La Liga.
Lionel Messi of Barcelona and Neymar, formerly of Barcelona and now of Paris Saint-Germain, are two of the more high profile cases of players who have fallen foul of the Spanish tax system.
The issue centers around the so-called 'Beckham Law', following former England captain David Beckham's big money transfer to Real Madrid in 2003. A tax incentivization scheme was set up to attract talent across all commercial sectors, lowering the tax rate for a period of six years to 24% - around half of what Spaniards were expected to pay on six-figure salaries.
However, this law was abolished in 2010 for salaries in excess of around $715,000, after which the authorities began an extensive investigation into offshore tax avoidance schemes.
Rumors circulated from Santiago Bernabéu last summer that Ronaldo was growing unhappy at Real, feeling that the club was not supporting him effectively though his tax problems.
Nonetheless Ronaldo has scored 43 goals from 42 appearances this season as his team marched to the Champions League final, where they will face Liverpool on May 26.
You can share this story on social media: