'Every day somebody says thank you for the World Cup': Frank Leboeuf recalls France 98 glory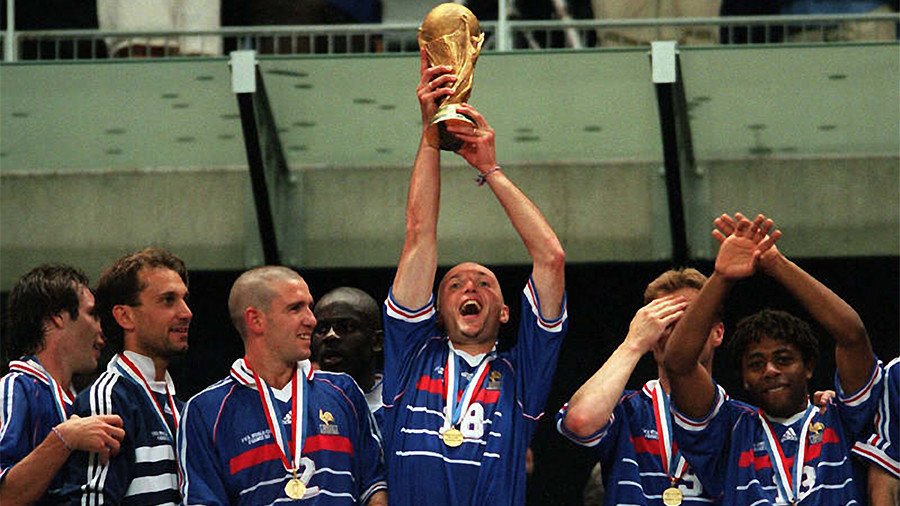 In this edition of The Stan Collymore show, Stan meets with the former French international Frank Leboeuf, who recalled his experience of playing in England's Premier League and winning the 1998 World Cup on home soil.
Leboeuf said the mass celebrations following France's historic 3-0 final win over holders Brazil lasted for weeks, and joked that the French players were even forced into hiding from fans celebrating the country's first World Cup.
But the former center-back admits the fact the players were sheltered from fan celebrations was "a good thing" because it helped 'Les Bleus' keep their minds on the competition.
"When we were in the competition – between the semis and the final – we saw the people down the streets, but we didn't realize (because) it as it was on TV and everything," Leboeuf, who played his club football for Premier League side Chelsea at the time of France 98, recalls.
"The day after we won [the World Cup] we went to Champs-Élysées and went down to Place de la Concorde, and we saw the amount of people, we said 'Oh my God, we did something big.'
"It was crazy, two hours it was crazy. It never stopped for like the 15 days holidays that I had it never stopped. I went to Corsica, they had to evacuate me from the beach. People were getting crazy. Imagine for Zinedine Zidane – he had to hide, because he was the icon of that team and it's crazy, it's fantastic," Leboeuf says.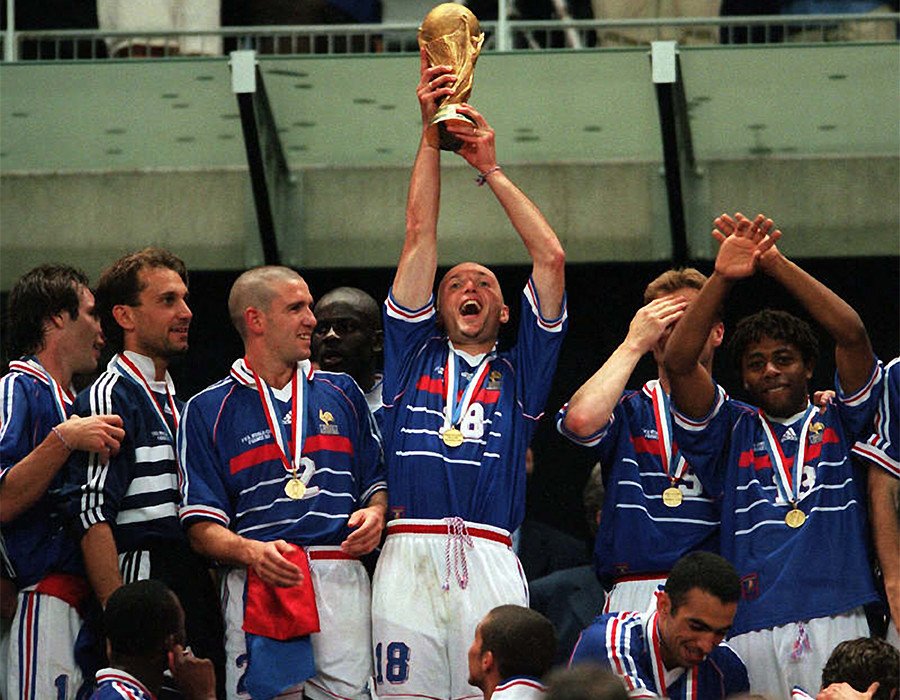 Just four years previously, France had failed to qualify for World Cup USA 94 , something that Leboeuf labels "a disaster." In 1995, the rebuilding process under national team manager Aimé Jacquet resulted in the so-called 'golden squad' before the Euro 96 tournament in England.
"The team started to be built around 1995-96 just before the European Championship in England where we ended up finishing I think 3rd or 4th," says Leboeuf. "It was a real new adventure to recreate something to be ready four years after in 98."
Although known as a tough central defender in France, moving from Strasbourg to Chelsea in 1996 to play in the English Premier League forced Leboeuf to learn what he calls the "fighting spirit" a quality which helped him never give up.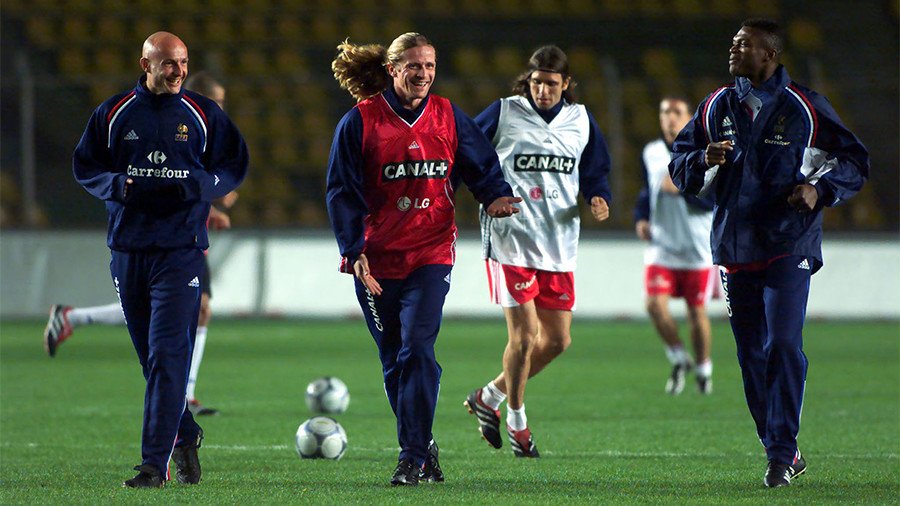 Lebouef says: "Going to England for me or for Emmanuel Petit or Patrick Vieira was, you know, learning the fighting spirit, and never let it go, always having a hope that we can finish something even if we are losing 2-0. And that's what we learnt."
Despite a period of rebuilding, the player still believes France were way off the mark going into their home World Cup, and that the national team's success was down in no small part to the coming of age of Zinedine Zidane.
"We didn't play well just before the World Cup. We didn't have the feeling that we could go that far. Zidane wasn't 'Zidane' at that time. Zidane had a very average 1996 European Championship," says Lebouef.
"And remember if you see all the games that we had in 1998, he got red-carded after the second game, came back for the quarter-final against Italy, had two very good games for the quarter-final and the semis – but became the real Zidane in the final."
Speaking about his emotions on being named in the France squad, Leboeuf says he was overwhelmed with pride to represent his country on the world's biggest stage.
"Just before the World Cup I had maybe like 12 caps for the national team," Lebouef recalls of the moment he found he would feature for France. "And you know you gonna play in the World Cup in your country. It's a good pride, all your family calls you saying 'Wow, you are in'. 'Yes, I'm in, and I'm gonna fight for you, to make sure everybody will be proud of us'."
France's chances to win the most prestigious football trophy in the world received a major blow when first-choice Laurent Blanc received a red card for a clash with Slaven Bilic in the semi-final against Croatia, ruling him out for the final.
READ MORE: 'We are born with that talent' – Portugal football star Nuno Gomes on national team success
"First when I saw Laurent being red-carded I felt ashamed in a way. I knew that if we won , I would be in the first 11, and I feel it's not really my place. Three days before the World Cup [final] I couldn't watch TV, or listen to the radio or read papers because it was always about 'how could we win without Laurent Blanc' – so you really feel like a piece of…," Lebouef knowingly gestures to Stan.
"I didn't know what to do and I said to my ex-wife that if we lose we're gonna stay in England. I will never come back to France. Well, it went well, I played a decent game and we won so everything i perfect at the end of the day. But the fairytale could have been a nightmare."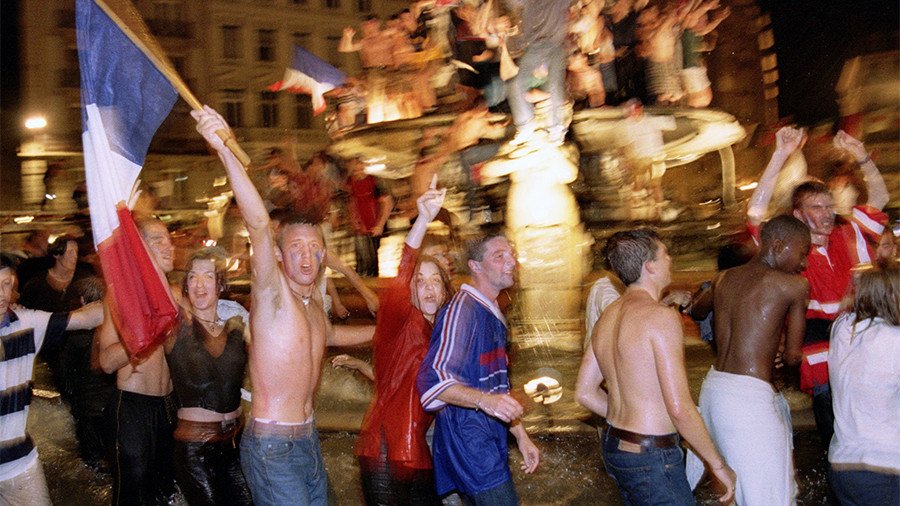 "He [Aimé Jacquet] never said [I would play in the final]. We had a talk two months before the World Cup where he said, 'Ok you know what, there is Laurent [Blanc] and Marcel [Desailly], who are going to play if anyone of them is red-carded or injured you play'. So as soon as Laurent was red-carded I knew that if we would go through, I would play."
Unsurprisingly, Lebouef's feelings in the dressing room before the final on home soil were 'crazy' and that his heart was racing so fast it exceeded 180 beats per minute.
"Time went very slowly before the game. You want to be on the pitch, you want to play you're desperate to be in the battle and it's getting very long. And I remember coming to the stadium and getting out of the bus and taking my heart rate and it was 180. I was already there [on the pitch] and then we went into the dressing room, it was over."
In the final at the Stade de France, Lebouef was tasked with marking Brazil strike starlet Ronaldo. It was a battle in which he came out on top, nullifying the young forward's threat throughout the game to ensure France kept a clean sheet.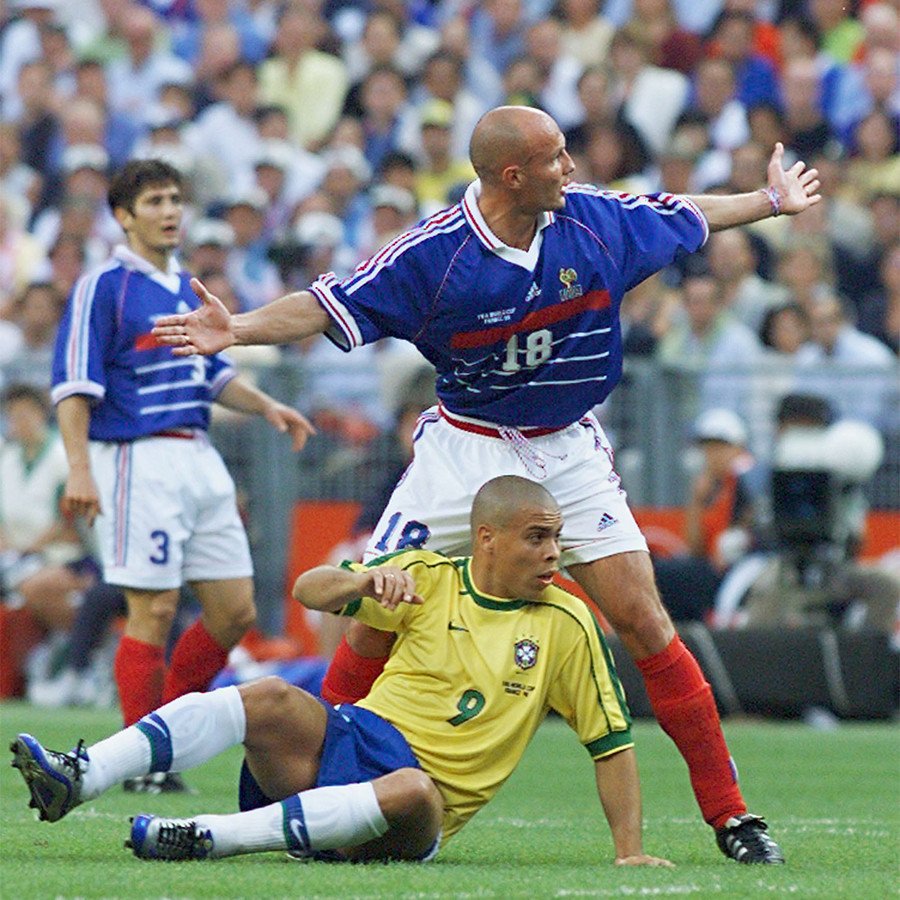 At the other end, Zinedine Zidane scored two almost identical headers from corners before Emmanuel Petit scored in second-half stoppage time to put the game beyond doubt. France were world champions.
Although Lebouef's time on the pitch was ephemeral, and the celebrations after were wild, the lasting glory of winning France's first ever World Cup is something Lebouef still enjoys to this day. "When I'm in France every day, every day there is somebody who says: "Oh thank you very much for the World Cup for the last 20 years."
You can share this story on social media: