Chicken labeled 'Conor McGregor' appears in Russian supermarket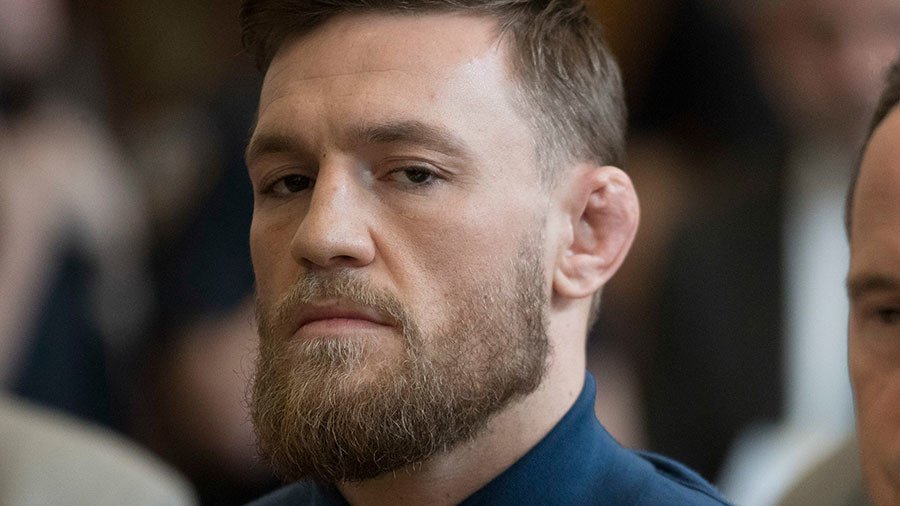 Conor McGregor is known for lending his name to all sorts of products: boxer shorts, burgers and bourbon, to name but a few. However, his name has now bizarrely appeared on chicken in a Russian supermarket.
In a clip shared on the Instagram account of mkala.tv, based in Makhachkala, Dagestan, a poultry portion is shown in a refrigerator with the label "Conor McGregor" (Конор МакГрегор) in Russian.
The price for the chicken is 266 rubles ($4.12) – well short of McGregor's actual estimated wealth; the fighter earned a reported $34 million in 2017.
The price tag's name is thought to be a reference to UFC champion and Dagestan-native Khabib Nurmagomedov's jibes at McGregor, in which he famously refers to the Irishman as a "chicken."
This dates back to Nuramgomedov's post-fight interview at UFC 205, in which he called McGregor a "chicken who tapped," referring to his famous defeat to Nate Diaz.
Nurmagomedov became the first Russian UFC champion in history when he outpointed last-minute replacement Al Iaquinta over five grueling rounds at the Barclays Center in Brooklyn, last Saturday.
In doing so, Dagestan native Nurmagomedov gained the UFC lightweight belt, stripped from former champ and great rival, the brash Irishman McGregor, due to inactivity, adding fuel to their already fiery feud.
In the lead-up to UFC 223, McGregor had been arrested and subsequently bailed after a frenzied attack on a bus ferrying MMA fighters from a media event at the Barclays Center, during which he smashed a bus window, injuring UFC fighters Mike Chiesa and Ray Borg, who had to be removed from the card.
The apparent intended target was Nurmagomedov, who was on board the coach and days earlier had become involved in a heated fracas with McGregor's friend and training partner Artem Lobov.
The exchange was caught on camera with footage showing the two squaring up at a hotel. Lobov was later withdrawn from the UFC 223 fight card for his part in the retaliatory bus attack.
READ MORE: Conor McGregor attacks UFC 223 fighters' bus hunting for Khabib Nurmagomedov (VIDEO)
After his historic victory, Nurmagomedov made a reference to McGregor, calling him a "chicken" again, when talking to his fans gathered at the airport in Dagestan to meet their hero.
"There are further fights ahead of me, you know yourselves, with all kinds of chickens. We will break them," said Nurmagomedov, to cheers from the crowd.
You can share this story on social media: