US fans biggest buyers of Russia 2018 tickets despite Trump official's 'think twice' plea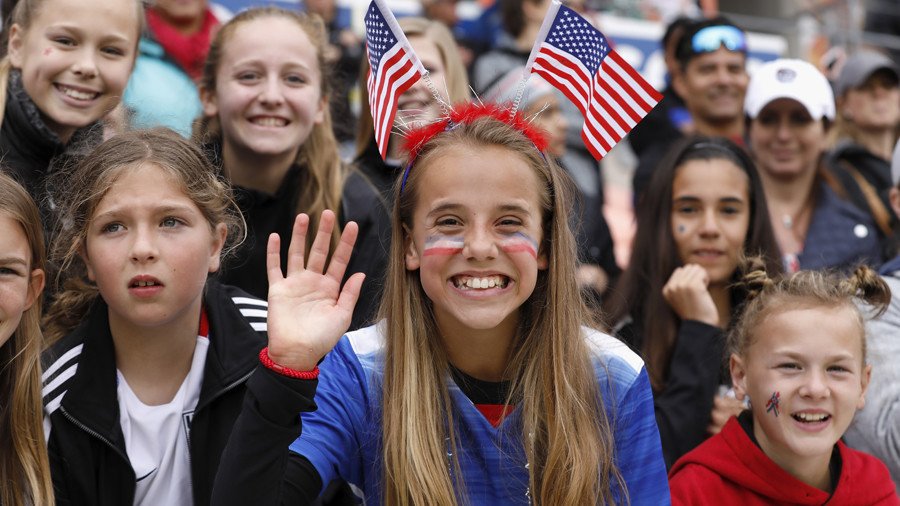 US citizens account for the largest number of foreign ticket sales for the 2018 World Cup in Russia, despite warnings from a senior White House official to 'think twice' about attending this summer's football festival.
The senior Trump administration official warned: "I would think twice because we won't have the same ability to protect our citizens or even just dealing with the regular consular affairs when we're there. And the other countries too. You would have that concern in any country about having the lack of consular support."
Despite attempts to deter football fans stateside, US fans have so far been allocated 16,000 tickets for Russia 2018, the highest amount of any country outside the host nation.
After the second phase of World Cup ticket applications, Russian fans make up 216,134 of sales, followed by the USA with 16,462. Argentina make up 15,006 sales.
Surprisingly, reigning champions Germany account for just 5,974 of the ticket sales. Joachim Loew's Die Mannschaft visited Russia last summer for the 2017 Confederations Cup, , which it won. the precursor to this summer's World Cup
England do not feature in the top 10 foreign countries to have been allocated tickets, amid claims English fans are staying away from the tournament
UK Prime Minister Theresa May announced the UK would diplomatically boycott Russia 2018 in retaliation for alleged Russian involvement in the poisoning of Sergei Skripal.
The announcement came before Foreign Secretary Boris Johnson, who compared Russia 2018 to the Berlin 1936 Olympics in Nazi Germany, embarrassingly announced English interest in the World Cup was floundering, as visa applications were much lower than those made for the last World Cup in Brazil, despite UK citizens not needing a visa for travel to Brazil.
READ MORE: 'It's of little interest what Boris Johnson thinks about Russia' – England manager Southgate
However, England national team manager Gareth Southgate told reporters Johnson's opinion is "of little interest" to him, ensuring he is focused solely on succeeding at the tournament.
Russia 2018 kicks off with Russia versus Saudi Arabia on June 14 at Moscow's Luzhniki Stadium, and runs through to the final on July 15 at the same venue.
You can share this story on social media: