'Russia will put a fantastic show on, just like Sochi' – Arsenal and England legend Sol Campbell
Published time: 9 Apr, 2018 19:07
Edited time: 10 Apr, 2018 09:05
Legendary England and Arsenal footballer Sol Campbell has visited Russia ahead of this summer's 2018 World Cup and has already got acquainted with some of the country's most famous faces, past and present.
On a visit to Volgograd, where England will play Tunisia on June 18 at Volgograd Arena, Campbell was snapped with Russian literary great Alexander Pushkin and also with Russia 2018 tournament mascot Zabivaka, the goalscoring wolf.
As a player, Campbell began his professional club career at Tottenham Hotspur, before making a controversial switch to North London rivals Arsenal in 2000. However, it was a gamble that paid dividends and he went onto win two Premier League titles and four FA Cups with 'The Gunners'.
Campbell was a constant in the heart of defence for Arsenal's fabled 'Invincibles' side, that went unbeaten for the entire 2003/04 Premier League season on their way to clinching the title, as well as scoring in the 2006 Champions League final, before ending up on the losing side.
Internationally, Campbell made 73 appearances for the Three Lions, three of those as captain. His first time leading the side, aged 23 years and 248 days made him the second-youngest player to wear the armband since World Cup-winning skipper Bobby Moore.
Known as a tough, technically gifted centre-back, Campbell is the only England international to play in six consecutive international tournaments, the first being in England's home Euro '96, before making his World Cup bow two years later, the first of three finals appearances.
Now in the role of FIFA ambassador and, of course, an England fan, Campbell will watch from the stands as Russia conducts its own home tournament.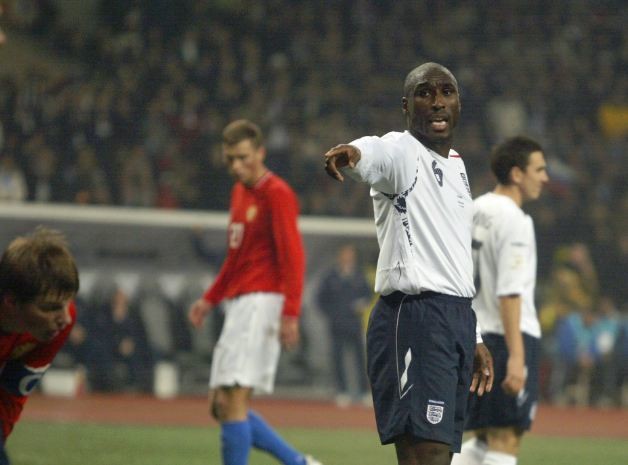 Expectations among Russian football fans are low, given heavy losses in recent friendlies to Brazil and France, with the idea of advancing from Group A – with Saudi Arabia, Uruguay and Egypt – considered a success in itself.
Despite this, Campbell told RT about the benefits and drawbacks of the weight of expectation from the home crowd, and explained why it might just play into the host nation's hands.
"Russian people are very proud people, like most nations around the world, very proud about their team represented in international competitions. So, it can, but sometimes, yes, you have got pressure, but then you need a little bit of pressure to kind-of focus you and focus yourself," Campbell, who retired from playing in 2011, explained.
"Because, if you go into a game thinking, right, we're not going to do anything, I'm not going to play well today, I think that's not the best attitude to go into a game. It's not worth it, so for me, it's all about if you haven't got the pressure from the fans, and you put a little bit of pressure within the team and keep it within the team and say 'let's see if we can surprise some people … if we don't, at least we played to our maximum, and then we see what happens after that. So I think for me it will play into their hands."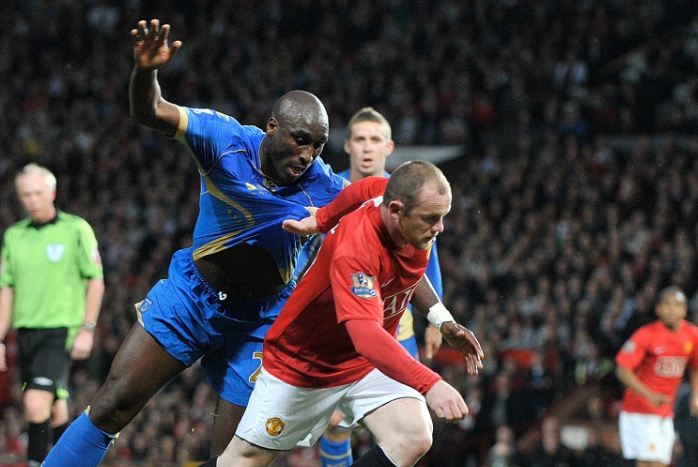 After establishing himself in the Tottenham ranks in the mid-to-late-90s, and also cutting his international teeth with his exploits at Euro '96, Campbell's burgeoning leadership skills were recognized when he was named Spurs captain, and also when he went on to become the first black captain to lift a trophy at Wembley, when he led the team to the 1999 League Cup.
Campbell had achieved his first piece of silverware in what would be a glittering career, a historical event, both personally and professionally. Its significance also went a long way towards breaking down racial barriers in football, and Campbell has, ever since, been one of the most conspicuous figures of anti-racism in the game.
"Being any captain lifting the cup is incredible, so lifting the cup, beating Leicester 1-0 at the Old Wembley was a special time for me," he remembers fondly. "Being the first black captain to lift a cup – probably not a lot of people know that. I'm a player, a captain, it's great to walk up those old Wembley steps and have a little bit of history as well.
"I think a lot of people are doing a lot of great stuff. I think [being] vocal always helps, I think these kind of fan parks, I think, teams and FIFA going around Russia [to inspire youth]. Same stuff with England, [we] had a bad kind of situation before, but people have been more vocal and understanding that it's no place in sport.
"So people are doing a lot of good stuff, a lot of campaigns a lot of people spending their time, and just kind-of chipping away at it and making it unacceptable to be that way at a sporting event.
"Sport is a great tool, so, if you start doing it in the stadiums and it starts feeding into [the] psyche, it will never be completely eradicated everywhere. But, I think, when it starts to become unacceptable at stadiums, some people may take that away into their lives and into their workplaces.
"The more you see people in different roles in sport I think that's what it is about: Breaking down barriers. That's what the World Cup does, having people from around the world here and they'll be able to see class in every kind of level or every color in sport."
Campbell was in Russia to assess preparations in Volgograd, where the first sunbeams of a long-awaited spring shone on a city steeped in history. The next chapter for the town will begin on June 18, when England kick off their World Cup campaign against Tunisia in Group G, the first of four games at Volgograd Arena, built on the banks of the Volga River, which gave the city its name.
Campbell, who has played at some of the biggest venues in world football, was pleased with what he saw.
"I'm sure [that], come the World Cup it will be roasting but so far people have been warm and open, the park has been great it's a great setup, obviously it's gonna be slightly bigger with the big screen closer to the water's edge. But for me, everyone, the engagement, everyone is happy.
"Russia will put a fantastic show on, just like Sochi, amazing; they want it to be proper. I think all the journos will report it at the highest level. It will break a lot of barriers down, it will probably surprise a lot of people back at home how well it has all been put together.
Although Campbell will visit Russia for the World Cup, which kicks off on June 14 at Luzhniki Stadium and will run until the final on July 15 at the same arena, no UK official will be present.
The UK Prime Minister announced that the country would diplomatically boycott Russia 2018, as punishment for the country's supposed involvement in the poisoning of former British spy Sergei Skripal.
UK foreign secretary Boris Johnson went one step further and compared Russia's World Cup to the 1936 Berlin Olympic Games in Nazi Germany. Such comments and headlines have almost become commonplace, as the political landscape between the two nations has darkened in recent times.
Once himself a politician, having run unsuccessfully for Mayor of London (the city of his birth) and also Johnson's old post, Campbell articulates the need to ensure politics and sport never intersect, by saying they are "almost different galaxies."
"Football and politics should never really mix. Sport is the winner that is the main thing and that is what everyone has to do to, win the day, regardless of what is happening above sport. Allow it to happen, because you have to just let it happen – it's almost a different galaxy," Campbell mused.
"It's inevitable [that] it's going to clash but, for me, keep it separate. The team will come here, everyone who needs to be here at a sporting level will need to be here for England. I think, for me, this is a delicate situation, the whole story has to come out, [we] need to gather all the information, I think maybe that's key: Get all the information together and then assess it.
"In football we haven't got time to assess what's happening above us, we're here and now we've got to get ready we've got to prepare the team once they get here and get them settled and get them winning games."