Transgender New Zealand weightlifter has 'full support' of Commonwealth Games organizers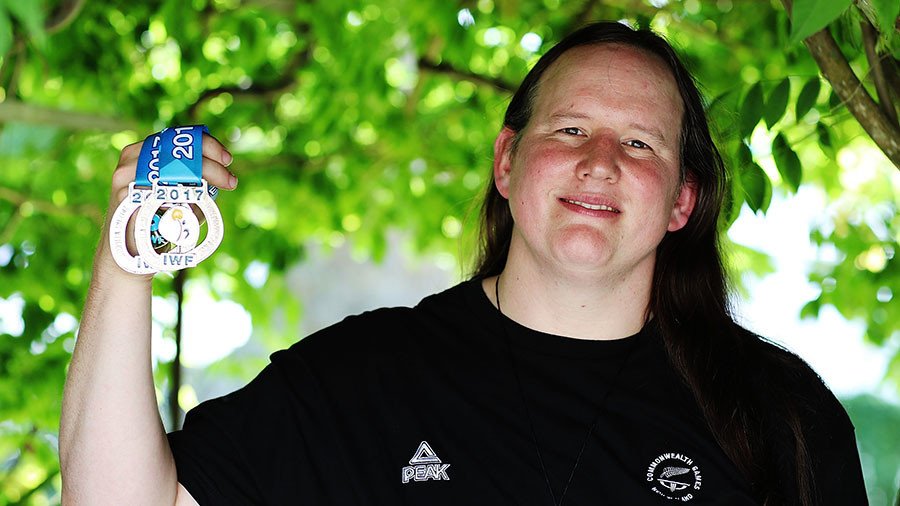 Organizers of the 2018 Commonwealth Games, which are about to start in Australia, have said they respect the right of transgender New Zealand weightlifter Laurel Hubbard to take part in the event.
"It's very, very clear that Laurel is eligible to compete as a woman in accordance with the existing rules and we respect that right for her to compete," Commonwealth Games chief executive David Grevemberg said.
"We're fully supportive of athletes who are eligible to compete and this is an athlete who has competed in other International Weightlifting Federation competitions and we look forward to the success of all athletes competing," he added.
Hubbard, whose birth name was Gavin, took part in national weightlifting competitions as a man before undergoing male-to-female gender reassignment surgery several years ago.
After proving that her testosterone level was below the maximum approved limit, Hubbard was allowed to compete in the women's competitions. She claimed two silver medals in the women's +90kg category at last year's World Weightlifting Championships in the United States, becoming the first New Zealand competitor to step onto the podium at the event.
At the 2017 Australian International and Open in Melbourne, she claimed a gold medal with a total result of 268kg, winning the first international weightlifting title for New Zealand.
Hubbard's success on the international stage triggered a wave of criticism, with many claiming that she has an unfair advantage over her female competitors.
"We're in a power sport which is normally related to masculine tendencies… where you've got that aggression, you've got the right hormones, then you can lift bigger weights," Australian Weightlifting Federation chief executive Michael Keelan said.
"If you've been a male and you've lifted certain weights, then you suddenly transition to a female, psychologically you know you've lifted those weights before," he added.
Last November, Australia's Weightlifting Federation filed complaints to the International Olympic Committee (IOC) and International Weightlifting Federation (IWF) to question Hubbard's participation in women's events.
However, efforts to ban the New Zealander appeared to be in vain as the protests were dismissed.
Hubbard herself doesn't think that she differs from the rest of her female rivals, insisting that everyone has an equal right to compete.
"I don't think I am any different from anyone else, I don't think I am any tougher – I just do what I have to do. You would have to be a robot to not be affected by what people were saying, but I can't control what other people think," she said.
The 2018 Commonwealth Games will run from April 4 to 15 on the Gold Coast, Queensland, Australia.
You can share this story on social media: