100kg transgender Australian footballer blocked from playing in women's league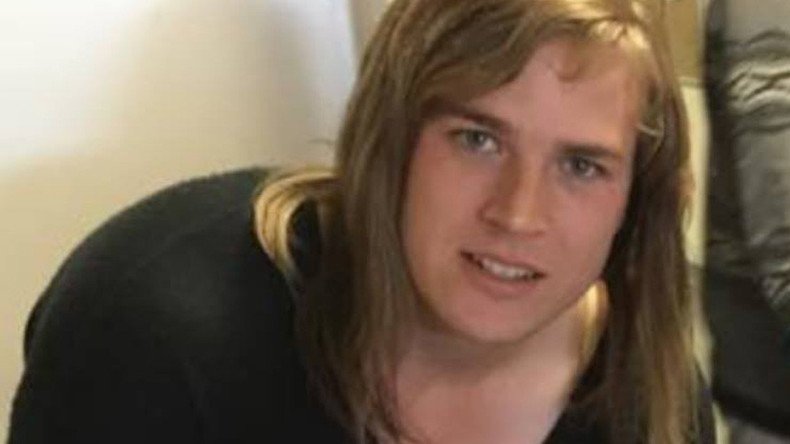 The Australian Football League (AFL) has caused controversy by rejecting a request from a transgender footballer to play in the women's league.
Hannah Mouncey, who is a former Australian men's handball representative, had requested to be part of this year's Australian Football Women's League (AFLW) draft.
However, a five-person subcommittee formed to evaluate the player's eligibility ruled that Mouncey, who stands 190 cm (6 feet 2 inches) tall and weighs 100 kg (220 pounds), "would have had an unreasonable physical advantage over her opponents", the AFL said in a statement.
The League went onto explain: "A subcommittee was formed to rule on Mouncey's eligibility and its decision was based on analysis of transgender strength, stamina and physique, as well as the AFLW being in its infancy.
"The process included consultation with Mouncey, her management, the AFL Players' Association, the Australian Sports Commission and Pride in Sport."
In making their decision, the AFL also consulted the Victorian Equal Opportunity and Human Rights Commission's guidelines 'Trans and Gender Diverse Inclusion in Sport – complying with the Equal Opportunity Act 2010.'
Mouncey, who played eight matches and scored 17 goals for her local women's football team, Ainslie in Canberra, said in a statement that she was "extremely disappointed" by the decision.
READ MORE: Pucker punch! Female boxer plants kiss on opponent at press conference (VIDEO)
"While I am extremely disappointed with the AFL's decision regarding my participation in tomorrow's AFLW draft, I thank them for the genuine way in which they approached my situation," Mouncey said.
"Despite not being able to take part in the draft, the AFL has given me the all clear to play for Ainslie next year in the AFL Canberra competition for which I am very grateful and look forward to doing in 2018, before hopefully being able to nominate for next year's draft."
The decision has polarized opinion in the Australian sports world, with some calling the decision logical and others branding it a disgrace and a backwards step.
Mouncey, a journalism student at the University of Canberra, simply wished other eligible players luck during the season.
"Good luck to all the girls who nominated for the AFLW draft tomorrow, especially my mates from Canberra. I can't wait to see you all at the highest level and to play with and against you back in Canberra next year!"
The League's ruling applies solely to Wednesday's AFL Women's Draft and the next AFLW season, meaning Mouncey can nominate for eligibility in future drafts and register in other competitions.
You can share this story on social media: