'When they knock you down in Japan, they say sorry and pick you up' – ex-England striker Bothroyd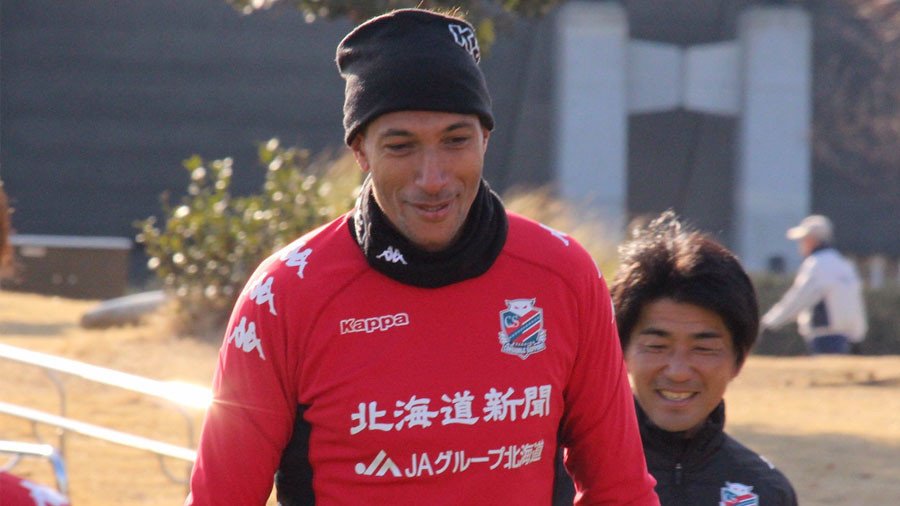 Former England international striker Jay Bothroyd, who has been playing in Japan since 2015, says that the Asian country's culture of respect is reflected on the pitch – often in ways that would surprise many European players.
Following 12 seasons at various levels of English football, including one appearance for the national team, Bothroyd moved to Asia in 2014. After a year in Thailand, he landed in Japan, where he still plays. Even though he has settled there, the cultural differences continue to amaze him.
"When I first came here they told me that 'san' means 'mister'. And even when you are on the pitch and people knock you down or kick you, they say 'Jay San, sorry,' 'sorry, sorry, sorry.' They pick you up," the 35-year-old striker told RT's Stan Collymore.
READ MORE: 'Japan should follow US example in promoting football' – World Cup winner Podolski
"I think here [in Japan], it's still regarded as a game. Whether it's in Europe or in England it's regarded as 'life or death,' you know. You have to do anything to win a point. Even when you play against your friends, you don't talk to them. If you kicked them, you leave them on the floor. You are trying to get the edge over them. But here it's very respectful. The way they treat you off the pitch is the way they treat you on the pitch."
The amount of respect the Japanese players have for their opponents, however, holds them back when they compete internationally, says Bothroyd.
"Technically, they are very good players. But I think, what holds the Japan national team back is the mentality. Like I said, to them it's a game. They should qualify every year. No disrespect, but they play against teams like Thailand, Iran, so they should qualify for every tournament. But, you know, when they qualified this time, they celebrated it like they won the World Cup. And to me that would be just like 'ok, we've qualified,' you know. I want to see them do what South Korea did, when they went to the semi-finals [at the 2002 World Cup]. They got there, and it was obviously hard work."
However, the former Cardiff City and Queens Park Rangers striker is fairly upbeat about Japan's chances at this year's World Cup, which will be played in Russia for the very first time.
"If you look at [Japan's] group, they got Senegal, Poland and Colombia. They are good teams, don't get me wrong, but… I wouldn't say 'no, they definitely wouldn't qualify.' It's a group that they can get out of."
You can share this story on social media: