'Japan should follow US example in promoting football' – World Cup winner Podolski
Published time: 30 Mar, 2018 17:48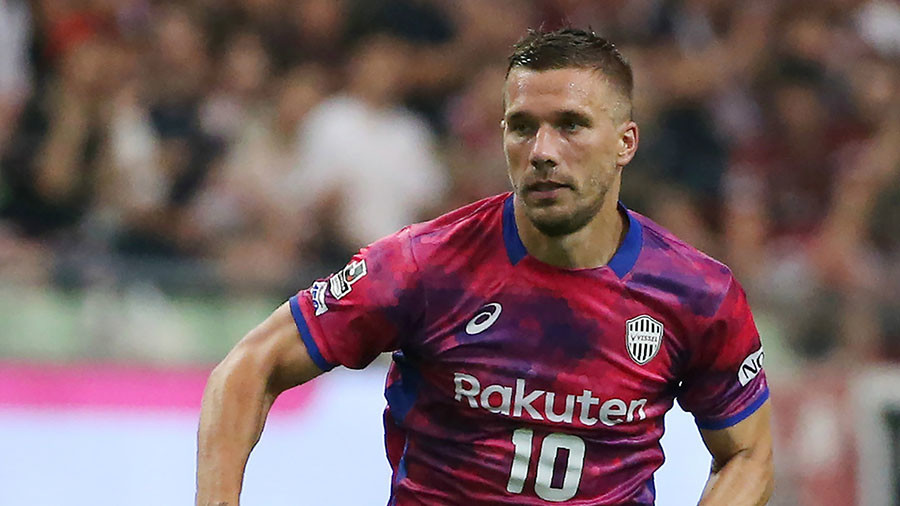 German World Cup winner Lukas Podolski, who moved to the Japan Professional Football League last year, says that his team Vissel Kobe has every chance of becoming the top football club in Asia.
The 32-year-old forward, who retired from international football last year, having amassed 130 appearances, the third-highest total in German history, announced his transfer to Japanese club Vissel Kobe in March last year – much to the surprise of football fans.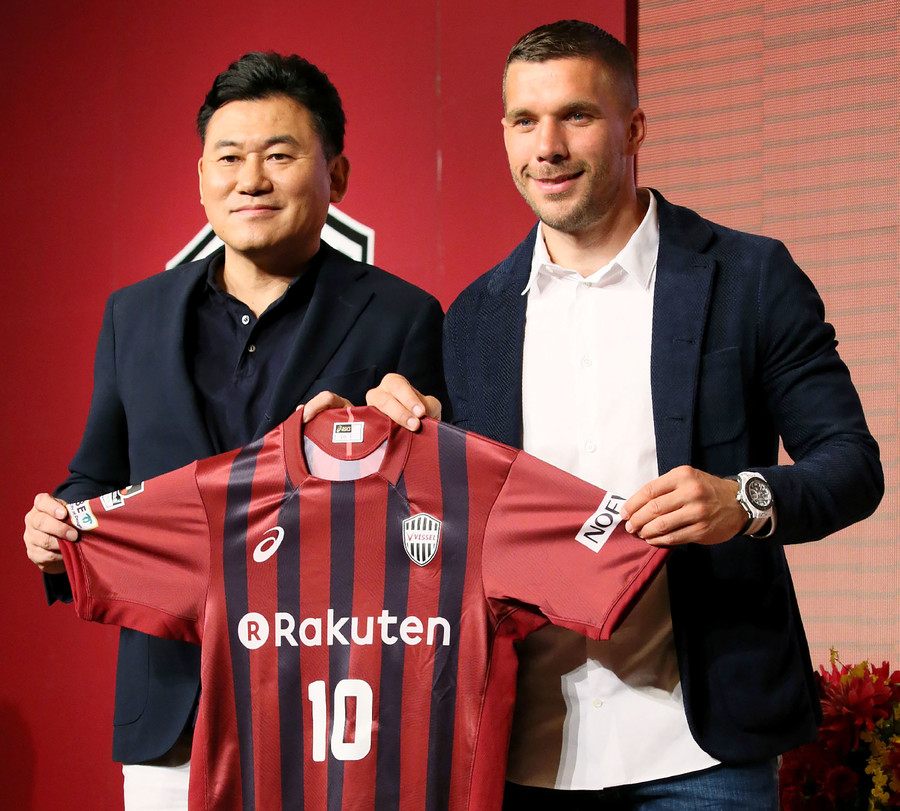 Speaking to RT's Stan Collymore, Podolski says that he has settled in well in the Land of the Rising Sun.
"It's all good for now. I am nearly eight or nine [months] here now. The life is good, for me and my family. Everything is good: the food, the safety. People are friendly," he said.
The third-highest scorer for Die Mannschaft is also positive about Vissel Kobe's future, and is aiming to help the team become the dominant force in Asian football in the coming seasons.
"I hope that we can bring this club to another level. But it takes time, it can't be done in one year. In three or five years we can make this club the team in Asia. This is our target, that's why I'm here. To help the club on the pitch and off the pitch."
As for the Japanese national team's hopes for the World Cup in Russia this summer and beyond, former Bayern Munich and Arsenal striker Podolski was cautiously optimistic, noting that the right steps must be taken to popularize football more in a country where baseball is seen as the top sport.
"It would be interesting to see. There's a lot of potential in this country. Japan has to push football in the next years, closer to the level of baseball. Look at the US, they have NFL, baseball, basketball, but they still have football, and they have a good marketing for it. And I think this is the key point for the J1 League, to push [the level of popularity of football] in the next years."
He added that bringing big football names to the country is important, but it should be done to share experience with local players, not only for the sake of attracting fans.
"It's important [to bring the big names], but it's not everything. You can look at China. A lot of players went there, but they have moved back already. So it's not only about bringing the names, it's about making the Japanese players better, to make the quality of the J1 League better, to bring more Japanese players to Europe, and develop football [in the country]."