Rivers of poop flood Dodger Stadium as game abandoned (VIDEOS)
Published time: 28 Mar, 2018 12:02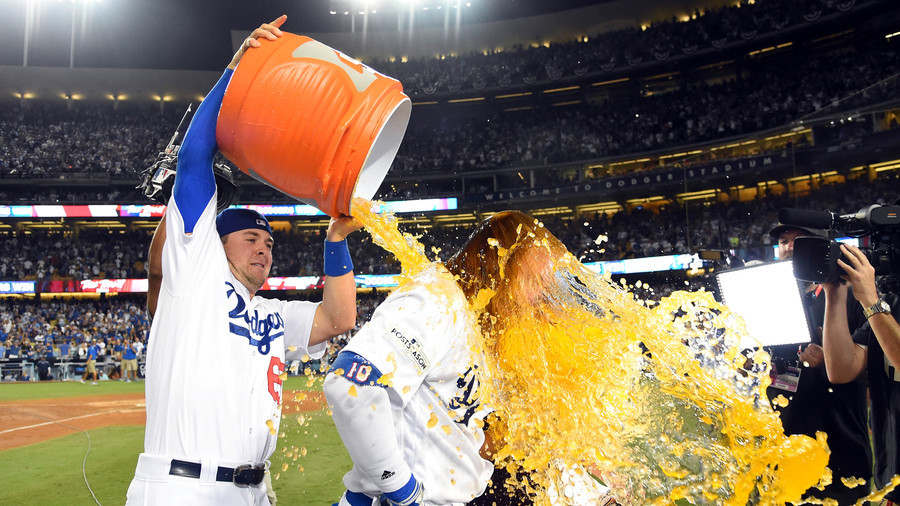 A baseball game was suspended and the game ultimately called off at Dodger Stadium in Los Angeles after an apparent sewage pipe burst. One player described it as a "crappy way to end the spring."
In somewhat of a fetid omen ahead of the upcoming season, officials were forced to abandon play between The Dodgers and The Angels in the final pre-season game of the Freeway Series on Tuesday, following a 32-minute delay. There was reportedly a "pipe backup on two different levels" at the 57-year-old Dodger Stadium, according to Dodgers President Stan Kasten.
"We could have stayed there and tried to locate it, address it, work on the field," Kasten said, as cited by the LA Times. "We had no idea how long that would take." The leak continued after the game was called off.
The sewage pipe reportedly burst in the bottom of the fifth inning when the Dodgers were 4-3 up. The unidentified, foul-smelling liquid spilled into the coaches' room and the video room.
"I smelled it," outfielder Andrew Toles said. "It was nasty. I'm not going to tell you what it really was, that's kind of messed up. But, yeah, it was nasty, man. It was a tragic thing."
READ MORE: World's 1st eToilet turns poo & pee into power & water
Refunds are currently being arranged for disappointed fans. The Dodgers are scheduled to start their season at home on Thursday, taking on bitter rivals the San Francisco Giants and there's no concern that the game will be postponed.
"Crappy way to end the spring," pitcher Ross Stripling said. "Get it?"