Iran's wrestling chief resigns after opposing country's boycott of Israeli opponents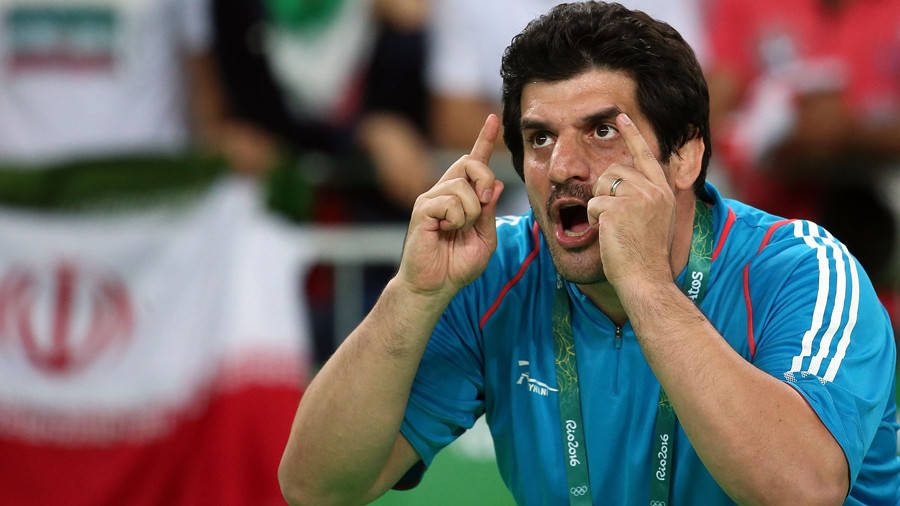 The head of Iran's wrestling federation, Rasoul Khadem, has left his post. Rasoul had criticized the authorities for penalizing athletes over the country's ban on competing against Israeli counterparts.
Along with many Arab countries, Iran does not recognize Israel as a state and prohibits its athletes from facing Israeli competitors in various sporting events. Khadem's decision to resign comes just two months after he was re-elected as president of the wrestling federation.
In his letter, published on the federation's website, the 1996 Atlanta gold medalist said he "cannot lie," adding that "sometimes the best way to take a stand is not to stand," insidethegames reported.
The news of Khadem's resignation follows a scandal which erupted at the 2017 wrestling Under-23 World Championships in Poland. Iranian wrestler Alireza Karimi Mashiani had intentionally lost his bout to a Russian opponent in order to avoid an Israeli rival in the next round, and the wrestler later confessed he had been ordered by his coaches to lose the fight.
Mashiani was handed a six-month ban for throwing the match. His coach Hamidreza Jamshidi was suspended for two years for the same offence.
Khadem has repeatedly condemned the country's policy of avoiding Israeli athletes, insisting that responsibility for observing the anti-Israeli ban "cannot [rest] on the shoulders of the coach and the athlete."
"If we must continue with the policy of non-competition against the Zionist regime's athletes… forcing an athlete to accept defeat or run around all night looking for a doctor's note is not right," Khadem told the Iranian Student News Agency (ISNA).
Khadem had previously told ISNA that if Iran continues to force athletes to evade competing against Israeli opponents then it should "behave honestly and… accept the consequences."
Iran's Deputy Minister of Sport and Youth, Mohammad Reza Davarzani, expressed hope that Khadem would reconsider his resignation.
READ MORE: Israel-UAE no handshake incident at judo tournament leads to apology
"We have heard this news through the media and sites, and the Ministry of Sports and Youth will definitely oppose this resignation," he said, according to ISNA. "He should continue to work hard and I hope he will reconsider the decision he has taken."
The news had almost immediate repercussions. The heads of Iranian freestyle and Greco-Roman wrestling have also left their posts, in support of Khadem's decision.