Memorial to Israelis killed at 1972 Olympics opens in Germany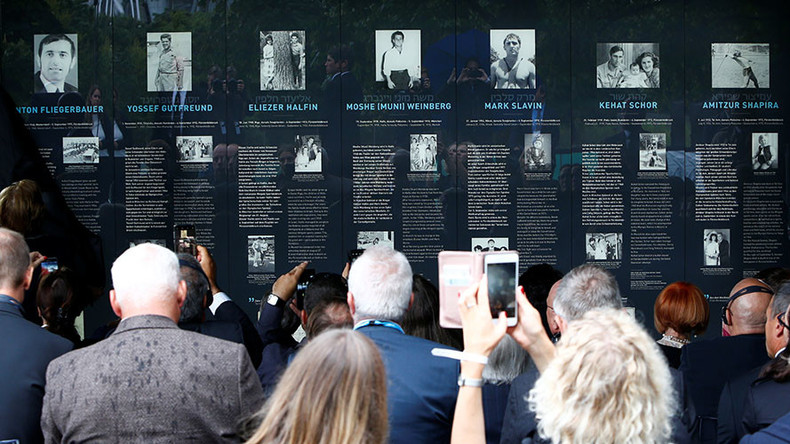 A memorial to the Munich massacre, when 11 Israeli athletes and coaches were killed at the 1972 Olympic Games by the Palestinian terrorist organization known as Black September, has been opened in Germany exactly 45 years after the attack.
The Germany and Israeli presidents, Frank-Walter Steinmeier and Reuven Rivlin, respectively, accompanied by the victims' family members, inaugurated the memorial on a hill inside the Olympic Park on Wednesday.
The memorial, with a grass-covered roof, shows multimedia installations about the lives of the athletes and the German police officer killed during the attack, and will be open to the public on a daily basis.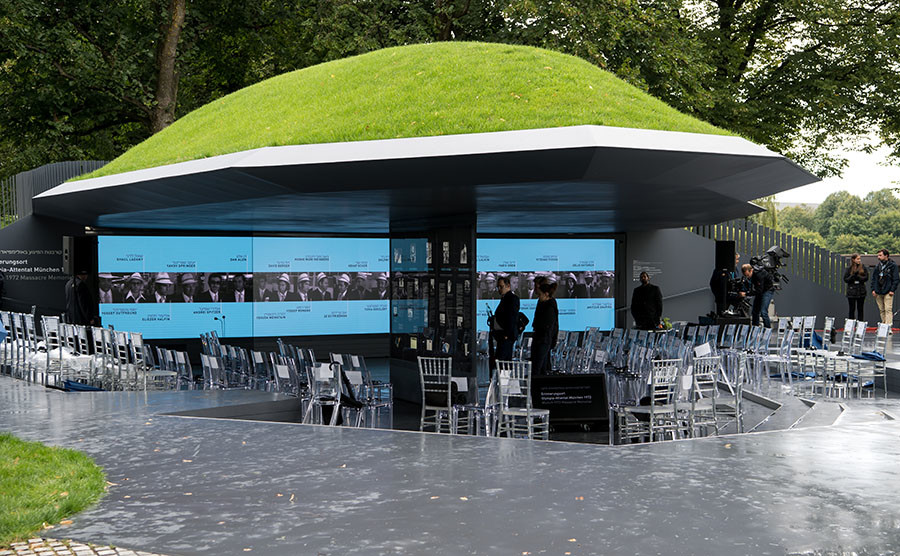 "The family members and the state of Israel had to wait for this moment for 45 years," said President Rivlin, referring to the criticism by the victims' families on the protracted opening of the memorial.
President Steinmeier in his speech admitted that the German government in 1972 "did not provide the security needed."
"Germany was not prepared for terror, even though Munich was not the beginning of terror," he said.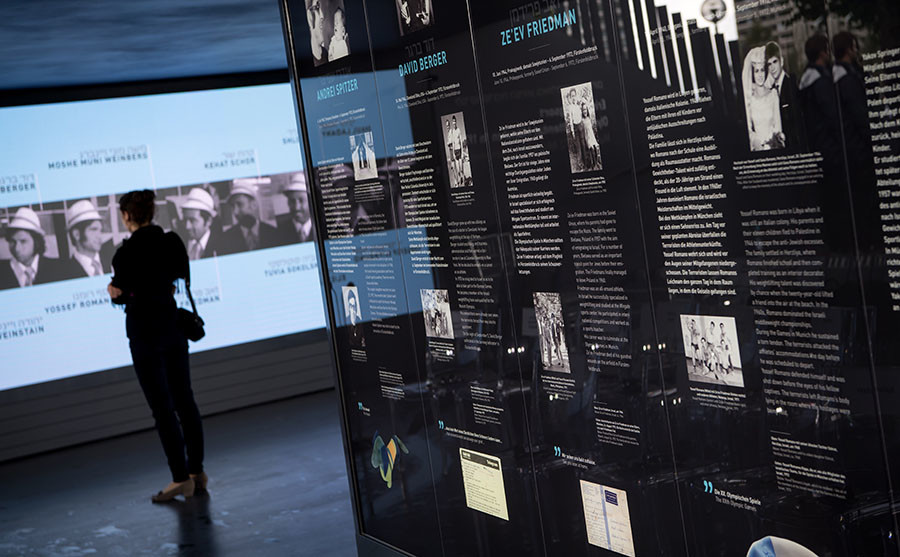 The ceremony was also attended by International Olympic Committee President Thomas Bach.
During the 1972 Olympic Games hosted in Munich, Germany, on September 5, eight members of Black September climbed over the unguarded fence of the Olympic Village, bursting into the building where the Israeli team was staying and taking five athletes and six coaches hostage.
The attackers demanded the release of 234 prisoners jailed in Israel, as well as two left-wing militants detained in Germany.
None of the hostages were saved during a botched rescue attempt.