US Olympic Committee chairman resigns for 'health reasons' amid Nassar sex abuse case
Published time: 1 Mar, 2018 02:47
Edited time: 18 Apr, 2018 15:15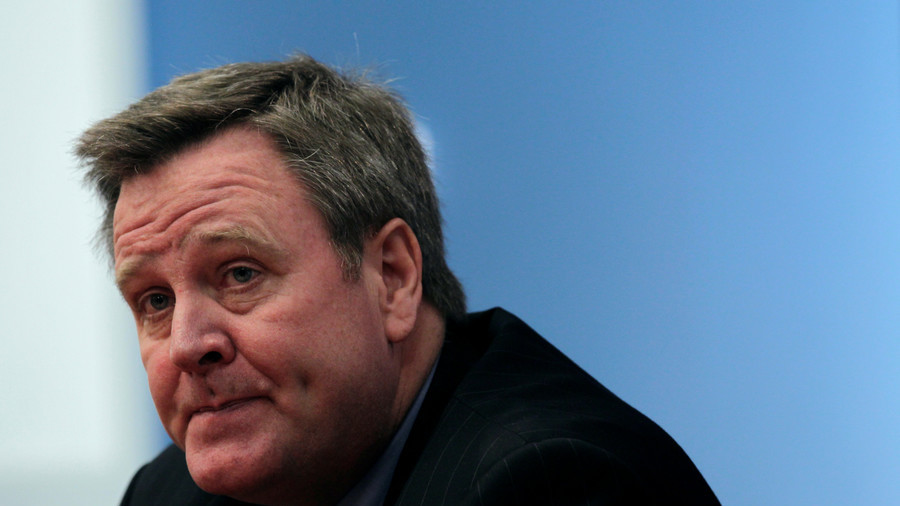 US Olympic Committee (USOC) CEO Scott Blackmun has stepped down from his post, citing ongoing health issues. His resignation takes place amidst the ongoing scandal of the USA Gymnastics physician Larry Nassar.
The USOC made the critical decision just a week after the 2018 Pyeongchang Winter Olympics ended. The committee was under intense pressure to either fire Blackmun or have him resign after the sex scandal involving former Michigan State University doctor Nassar broke in September 2016.
Blackmun became the organization's CEO on January 6, 2010. However, multiple issues, including the scandal and a prolonged bout with prostate cancer, have forced him to resign. Several of Nassar's victims stated that the bureau routinely ignored their pleas.
Interim CEO Susanne Lyons will replace Blackmun until a permanent chair is appointed. Lyon has served as a USOC board member since 2010 and was selected last January to direct a working group charged with handling problems stemming from the Nassar probe.
The US Olympic committee has released an official press statement detailing the situation.
"Given Scott's current health situation, we have mutually agreed it is in the best interest of both Scott and the USOC that we identify new leadership so that we can immediately address the urgent initiatives ahead of us," USOC chair Larry Probst stated. "The important work that Scott started needs to continue and will require especially vigorous attention in light of Larry Nassar's decades-long abuse of athletes affiliated with USA Gymnastics."
"We will be working with key stakeholders to help identify a permanent successor to Scott. In the meantime, I am confident that Susanne is the right person to help us navigate this critical transition period," he continued.
SCOTT BLACKMUN IS OUT AS HEAD OF THE U.S. OLYMPIC COMMITTEE.
He KNEW the risk of #SexualAbuse and he didn't enact basic #ChildProtection policies or educate the membership about how to prevent it. HIS LEGACY WILL BE THAT HE FAILED ATHLETES.
Take note, NGB CEOs. #AthletesRights

— Nancy Hogshead-Makar (@Hogshead3Au) February 28, 2018
Blackmun included his farewell statement in the press release, in which he said he was proud of what he and the USOC "achieved as a team," adding he was confident that his successor would "continue to embody the Olympic spirit and champion Team USA athletes during this transition."
READ MORE: USA Gymnastics doctor Nassar receives additional 125yr prison sentence
USA Gymnastics physician Larry Nassar made headlines after over 265 women accused him of sexual assault. Events culminated on January 24, 2018, when Ingham County Circuit Court Judge Rosemarie Aquilina threw the book at him after reading his personal letter to the court. Nasser faces up to 360 years in prison for various charges, including possession of child pornography and multiple accounts of first-degree sexual assault of a minor.