Five most embarrassing moments at PyeongChang 2018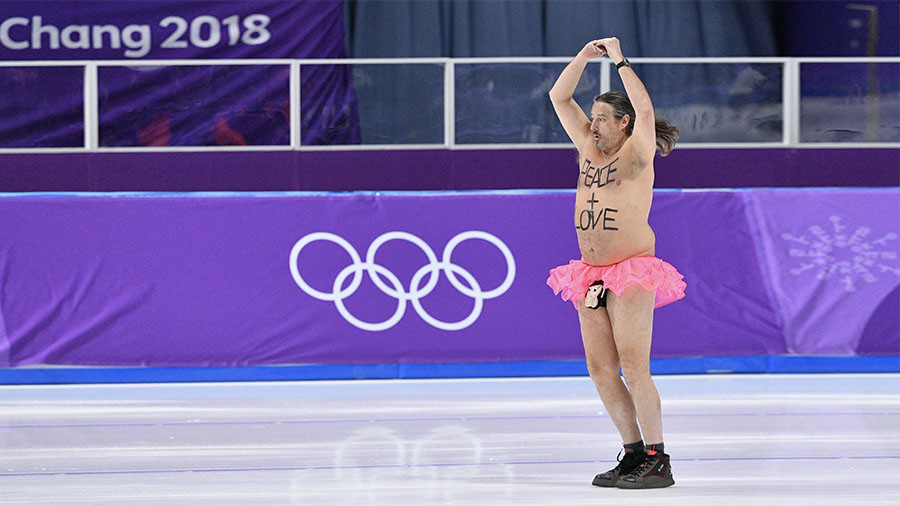 The PyeongChang 2018 Winter Olympic Games saw triumphs and victories mixed with falls and failures, as many athletes attracted public attention not for their results, but for sticky situations in which they became involved.
RT Sport takes a look at five strangest moments caught on camera at the Games.
1. Daredevil snowboard squirrel
Austrian female snowboarder Daniela Ulbing narrowly missed colliding with a squirrel during her giant parallel slalom heat at PyeongChang, after the animal ran onto the course out of nowhere.
The squirrel was just inches away from the snowboarder, who managed to weave past the animal at high speed, thankfully avoiding collision. Ulbing not only escaped a dangerous encounter with the furry creature, but also managed to win the race despite the episode.
The South Korean squirrel sent social media users into a frenzy.
2. Speed-skating streaker
The men's 1,000m speed skating event will long be remembered not for the result of the race, but for an embarrassing performance delivered by a scantily clad spectator wearing nothing but a pink tutu with a monkey-faced pouch covering himself.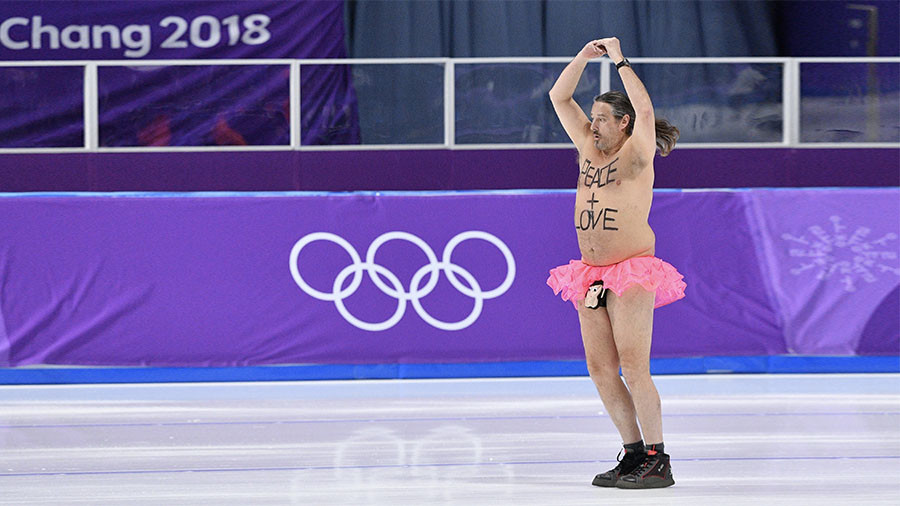 The man, who was later identified as prolific English streaker, Mark Roberts, jumped onto the ice rink and immediately started to strip down to his pink tutu showing his bare chest with "peace + love" messages scribbled on his body.
However, black sneakers appeared to be the wrong choice for an icy track, as he immediately sprawled onto the slippery surface. Roberts has previously streaked at 561 events in 22 different countries including at the Super Bowl XXXVIII.
3. Ooh la-la! French ice-dancing duo wardrobe malfunction
Ice-dancing silver medalist pairing Gabriella Papadakis and Guillaume Cizeron were forced to overcome a saucy costume malfunction during their short program performance.
The clasp at the neckline of Papadakis' dress came off just several seconds into the pair's short program routine, forcing the couple to spend the rest of their time on the ice concentrating on keeping the top from falling down, rather than completing the technical elements of their dance.
Despite Papadakis' efforts to prevent further embarrassment, her left breast was exposed by the end of the program, which was broadcast live on TV.
4. Red Gerard turns the air blue after slopestyle win
A 17-year-old US snowboarder, Red Gerard, couldn't control his emotions following an unexpected first-place finish in the men's slopestyle event. The youngster was overheard describing his expletive-laden elation during a primetime broadcast on TV.
Gerard screamed "Holy f**k, I won!" after leapfrogging from 11th place to first with a score of 87.16 points, which was not bettered.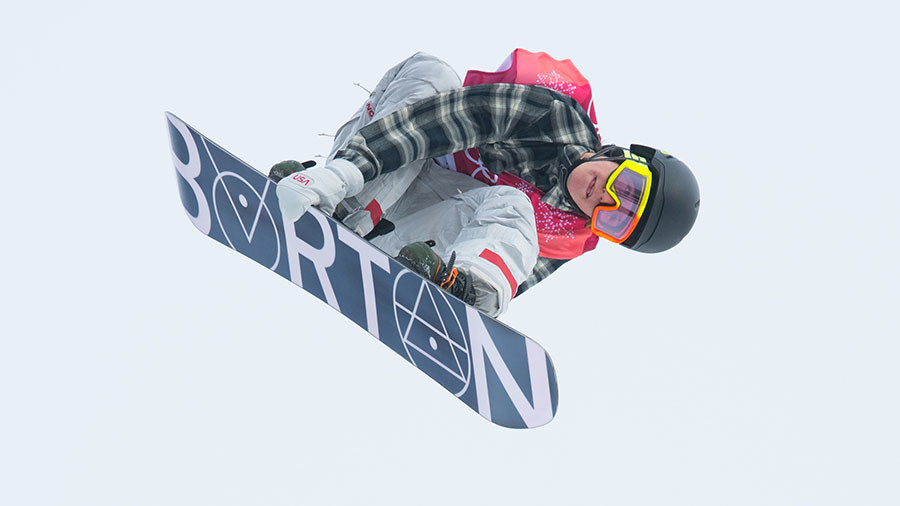 5. Tong-wagging: Shirtless Tongan skier at opening ceremony
Tonga's Pita Taufatofua carried on his tradition of going shirtless at Olympic opening ceremonies, having first done so at the Rio Games in 2016.
With temperatures falling to -3 (27F), journalists covering the curtain raiser were given 'warming packs' containing gloves and leg-warmers. But this didn't deter
Taufatofua.Despite sub-zero temperatures in South Korea, the Tongan athlete, who had switched from competing in taekwondo in Rio to cross-country skiing in South Korea, marched shirtless in the athletes' parade with his country's flag in hand and his body smothered in oil.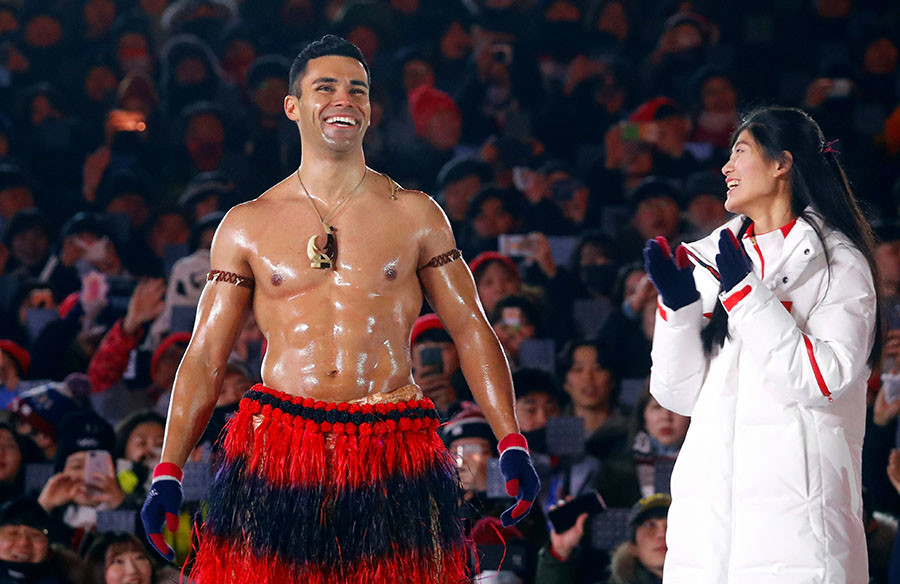 Taufatofua's performance in the Games wasn't as impressive as his opening ceremony shenanigans, and he finished 114th out of 118 competitors in the men's 15km event.