'He died a hero': Tributes paid to football coach who shielded students in Florida shooting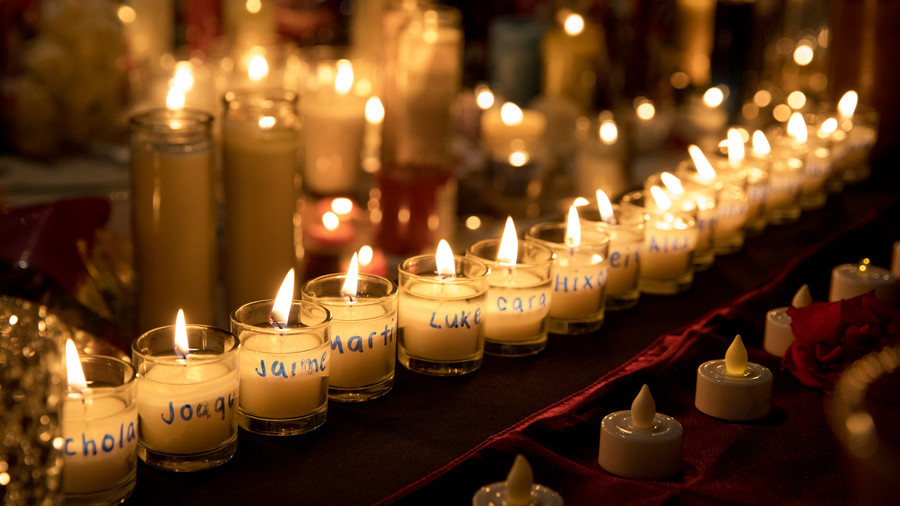 Tributes have been paid to Aaron Feis, a "hero" assistant football coach fatally shot while shielding students from bullets in the Parkland, Florida school shooting on Wednesday.
Feis, also a security guard at the school, was killed when he sprinted toward the shooter and selflessly stepped in front of students as the gunman opened fire at Marjory Stoneman Douglas High School, killing 17 people and injuring a further 14.
One student, giving an interview to Fox News in the aftermath of the shooting – the 18th of its kind recorded in the US this year – told of Feis' brave attempt to save the students in his care.
"He sprinted with everything he had towards it to make sure everybody was safe, and I heard that he got in front of a couple people and shielded them, and he actually took the bullets for them," the student said.
READ MORE: Daughter of Russian UFC fighter caught up in Florida mass shooting
Leading the tributes to Feis, the school's Eagles football team posted on Twitter: "It is with Great sadness that our Football Family has learned about the death of Aaron Feis. He was our Assistant Football Coach and security guard. He selflessly shielded students from the shooter when he was shot. He died a hero and he will forever be in our hearts and memories."
Feis was a former student of MS Douglas, and played football for the Eagles, later becoming assistant coach after graduating in the class of 1999. He leaves behind a daughter and a wife.
The suspect in the shooting has been identified as 19-year-old Nikolas Cruz, who was apprehended while attempting to flee the scene. Cruz was charged on Thursday with 17 counts of premeditated murder and the wounding of the other 14 victims.
You can share this story on social media: