FBI starts review of its handling of 'professional school shooter' tip on YouTube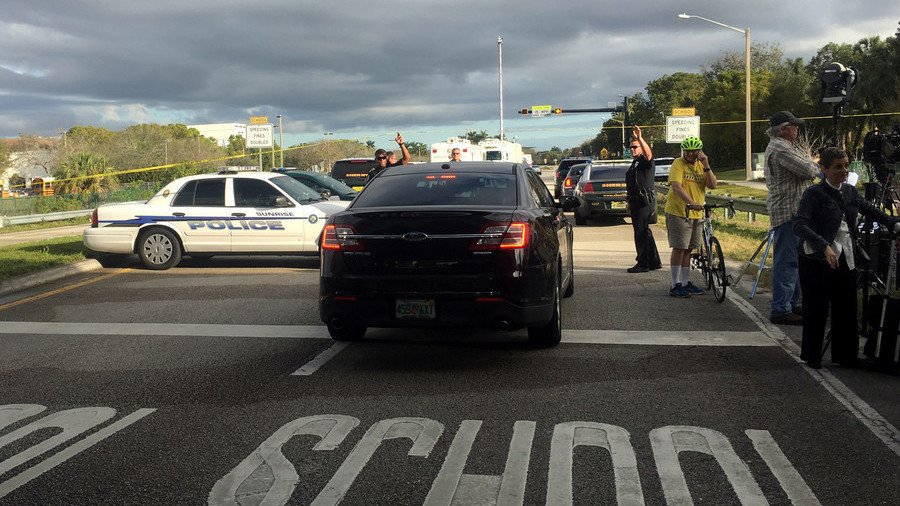 The FBI has begun a review of how it investigated the Youtube comment promising a school shooting left by Nikolas Cruz. The teen with the same name killed 17 people and injured many at a Florida school.
The comment was posted under a Discovery UK documentary about the 1966 Texas University shooting in 2017.
"I'm going to be a professional school shooter,"(sic) the now-deleted comment read. "I am going to what he did."
FBI special agent Robert Lasky said in a press briefing on Thursday that the FBI had investigated the comment but had been unable to identify the author.
"No other information was included with that comment which would indicate a time location or the true identity of the person who made the comment," FBI Special Agent Robert Lasky told reporters.
Nikolas Cruz walked into the Marjory Stoneman Douglas High School in Parkland, near Miami, on Wednesday and opened fire with an AR-15-style assault rifle.
Cruz had a history of mental health issues and had been expelled from the school, yet he was able to obtain the gun legally.
The FBI knew about Boston Bombers, Omar Mateen, and Nikolas Cruz None were stoppedIt's time for a special investigation, before it's too late

— Jack Posobiec 🇺🇸 (@JackPosobiec) 15 February 2018
The FBI were repeatedly warned about the last few school shooters. Imagine if the resources wasted on the phony Clinton investigation and even more phony Russia collusion witch hunt had been used properly. Democrat CYA paranoia is getting your children killed.

— Stefan Molyneux (@StefanMolyneux) 15 February 2018
You can share this story on social media: